The transportation and logistics industry involves several different players, from shippers and carriers to freight brokers and professionals. As more consumers demand products delivered to their door, and companies work to keep up with this growing trend, the transportation industry continues to increase in size and scope.
Over the last few years, the growth in the number of freight brokers operating in the United States has grown as part of this trend. Freight brokers act as connectors between shippers and carriers, and their role in keeping the transportation industry moving in the right direction is critical.
Above and beyond the need for more freight brokers as a result of ongoing growth in demand, the approachable business costs associated with starting a brokerage business fuel interest among transportation professionals.
Although there are expenses involves in getting up and running as a freight broker, as well as costs for maintaining a successful business, these are relatively low compared to other industries and small business opportunities. For those looking to take part in the business of being a freight broker, it's necessary to recognize and plan for the cost of becoming a freight broker before getting started.
Costs of Getting Started as a Freight Broker
The total cost of becoming a freight broker differs for each person or business. However, there are some expenses that are standardized across the board. Here are the most common expenses for a new freight broker and how much they require out-of-pocket.
Licensing and Registration Costs
Anyone who wants to become a freight broker should start with registering with the Federal Motor Carrier Safety Administration, or FMCSA. This government organization is run through the U.S. Department of Transportation, and it helps manage and enforce safety rules and regulations for transportation companies and professionals. Registration with the FMCSA as a freight broker requires completing an online form as well as paying a one-time, non-refundable fee of $300.
In addition to the FMCSA registration as a freight broker, individuals new to the business may also be required to obtain a business license. Requirements for business licensing differ from state to state, as do the costs associated with getting the appropriate license to operate as a freight broker. A general business license may cost between $75 and $100 in some states. Meanwhile, other states may charge a fee of several hundred dollars to obtain the right license. Check with the state business licensing authority to determine the cost relevant to your freight brokerage business.
Surety Bond Expenses
All freight brokers who are registered through the FMCSA must meet an additional requirement to secure a surety bond as part of the licensing process. A freight broker bond is an agreement between the surety company, the authority requiring the bond, and the freight broker. It is meant to help provide some financial protection against misconduct or failure to abide by freight broker regulations. However, this protection does not extend to the freight broker or the brokerage business.
It is in place to safeguard the licensing authority and the vendors or customers with whom the freight broker works. Should something go wrong, the freight broker bond pays a claim amount to the harmed party. The freight broker covered under the bond then repays the surety company the amount of the claim paid.
The initial cost of a freight broker bond is based on several different factors. All licensed freight brokers must have a bond of at least $75,000 in place, but the expense of securing the bond is only a fraction of this amount. Freight broker bonds cost Between 1 and 12% of the total bond amount in most cases. That's an up-front cost of $750 to $9,000. The surety company offering a freight broker bond determines the percentage paid based on the broker's credit history and claims history with other bonds. Freight brokers should be prepared to pay this amount when starting a new brokerage business.
Costs for Business Equipment and Office
Fortunately for freight brokers, little is needed in terms of setting up an office or obtaining business equipment. Most new freight brokers need a computer or laptop, a smartphone, and space to work. The cost of a business computer can range from $500 up to $2,000, depending on how many features it has. Many freight brokers use their current mobile phones as part of their business, but a new one can run a few to several hundred dollars.
In terms of office space, many new freight brokers opt to work from home to save money. Others may use virtual office space or sublet an office rather than securing dedicated commercial space. All in, business expenses may range from $1,000 to $3,000 upfront.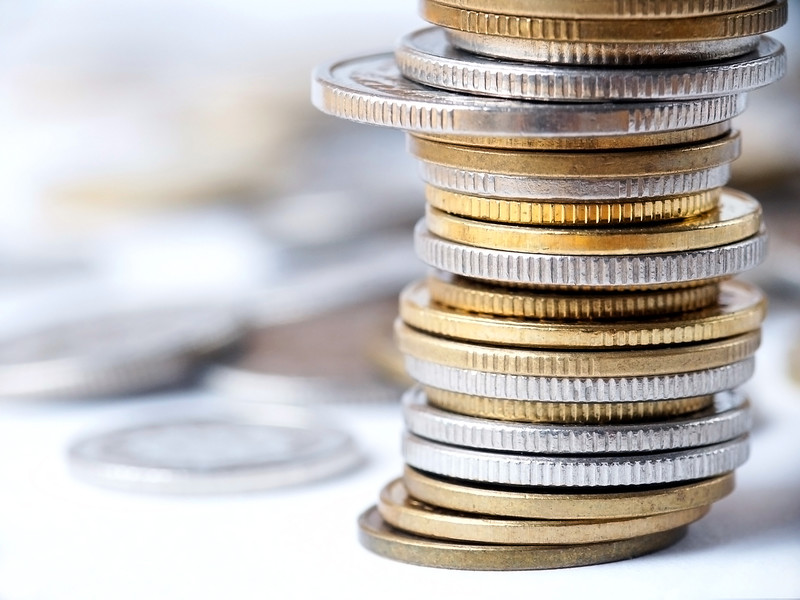 Business Insurance Expenses
Regardless of the industry, many business professionals confuse a surety bond with insurance. A surety bond is meant to protect customers of the freight broker, while insurance protects the business or the freight broker individually. Business insurance coverage may include general liability coverage, property insurance, workers' compensation insurance for those who have employees, or home-based insurance for those who work out of their home.
In most cases, business insurance is not a requirement by either state or federal authorities. However, it is a good practice to obtain insurance, based on the operations of the freight brokerage business. The basics, including general liability insurance, may cost between $400 and $2,000 per year as a freight broker.
Software Costs
Although technology is not necessary to become a freight broker, many industry professionals are leaning on software solutions to help manage everyday tasks. Freight brokerage software may include a customer relationship manager (CRM), a freight management software, or transportation management software.
Each of these software solutions provides a way to manage a freight brokerage business with greater efficiency. Depending on the type of software purchased, the cost for this component of being a freight broker can range from $1,000 to $5,000 initially.
Marketing Expenses
Another cost of becoming a freight broker includes marketing of the services offered. Some freight brokers grow by word of mouth and referrals, which comes at no cost. However, this strategy of marketing is the best fit for those who have a network of transportation professionals or businesses already established.
For freight brokers new to the industry, paying for marketing may be a necessity. Joining a load board to generate leads, marketing on social media or through a professional website, or attending networking events may all come at a cost to the business. These costs vary greatly, depending on the amount of marketing and medium selected.
Other Costs of Operating as a Freight Broker
Other expenses as a freight broker may include outsourcing certain business tasks. Paying for a bookkeeper to manage business revenue and expenses is one common cost for freight brokers. This can range from a few hundred dollars to a few thousand per year. Also, paying for items like business cards, a dedicated business e-mail address, and a reliable internet connection all come at a small cost that should be included in the start-up expenses as a freight broker.
As you can see, the total upfront cost of becoming a freight broker can range from $4,000 to $5,000 on the low end up to $10,000 or more on the higher end. Fortunately, not all of these expenses are ongoing. However, there are a handful of costs as a freight broker you'll want to plan for each year. These include your freight broker bond renewal, insurance renewals, ongoing software expenses, and business costs such as marketing or office equipment. A competitive freight broker salary should make these expenses worthwhile.
How to Manage Freight Broker Costs
Although the expense of becoming a freight broker is relatively low compared to other start-up businesses, the initial costs can be a bit intimidating. Consider what you need to pay for upfront so a plan can be created to cover these expenses.
If taking money from savings isn't an option to pay for beginning a freight brokerage career, other options exist. A business or personal loan, or a line of credit, can be a simple way to finance the initial costs. It is important to note that these financial tools also come at a cost, in the form of interest charged on the amount borrowed. Interest expenses should also be factored into the mix if you plan to use a loan or line of credit.
After adding up all the costs of becoming a freight broker, it is also necessary to determine if initially expenses can be reduced. Instead of purchasing a brand new laptop for the business, consider a refurbished computer that may cost less. Similarly, use a home office instead of a dedicated commercial space to conduct business if possible in the beginning.
If you have less than ideal credit, consider working to improve that before applying for your freight broker bond. Finally, utilize free marketing and business management tools as much as possible when you are able. These small but important steps can lead to a profitable freight brokerage business early in the process.
---

---