Developing a successful freight brokerage often depends on your connectedness in the industry. In order to improve business opportunities, many brokers turn to freight load boards.
If you'd like to jump straight into our list of the top load boards, you can click here. Otherwise, continue reading for more information regarding how load boards can benefit you and their various features.
What is a Load Board?
Load boards (also known as freight boards) are very useful when it comes to finding loads efficiently. Load boards work by giving freight brokers and shippers the ability to search for and post loads online, as well as carriers the ability to post free equipment.
They represent online platforms that function like a matching mechanism. On one side, shippers and freight brokers can post loads that need to be moved. On the other side, motor carriers can post their available equipment for moving freight.
Which Load Board is Best?
There are many different load boards available, and most allow you to search and post loads according to your preferences such as:
Type of goods
Origin/Destination
Pricing
Trailer type
Service type
Posted by entity type (broker, shipper, customer)
Load priority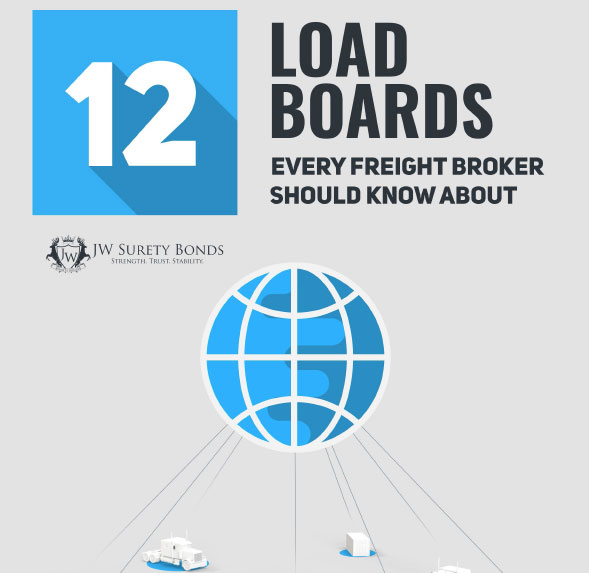 Take a look at the useful features below that various load boards offer, and how they can make your job easier.
Load Matching
One of the most widely present and useful features of load boards is load matching, which can save you a ton of time and effort. It helps all parties in the logistics process - carriers, shippers and brokers - to better do their jobs. As a broker, you can benefit from the load matching functionality by getting access to a large number of qualified carriers. You can search through them on the basis of factors such as location (city, state, zip code and radius), rating, and equipment.
Load Posting Integrations
Many boards offer automated load posting, as well as various integrations through which you can post your loads faster. These include posting through FTP, email, web extraction, and manually, or even straight from your transportation management software (TMS). Typically, you can do bulk posting of multiple loads to save time. By using this board functionality, you can place your listings in a more efficient manner.
Freight Rates Database
It's crucial for brokers to stay on top of the fluctuations in freight rates. You have to know how to adjust your pricings, so that you remain competitive in the market. Many load boards offer freight rates databases which you can consult for your financial decision-making. They typically gather their data from their users, which means it is constantly updated. You can see industry averages, as well as use built-in calculators to determine your optimal rates and margins. This allows you to follow and analyze rate trends.
Carrier Verification and Monitoring
It's essential that each member of the transportation process adheres to the safety and licensing standards in the country, so that moving freight is seamless and secure. A number of load boards allow you to verify and monitor the safety data, insurance, DOT authority and even credit scores of carriers you work with. That's how you can make an informed choice about your partners, and ensure their credentials are active at all times.
Organizational and Management Tools
Many load boards offer freight brokers a range of features for better internal management. For example, a number of platforms will allow you to create, store and share necessary documents without exiting the website. Some will also provide invoicing and accounting tools to make your processes faster. For trucking companies and owner operators, freight bill factoring provides immediate payment on invoices when there is a cash flow gap due to pending payments. Factoring companies can pay motor carriers around 80%-90% of their outstanding invoices while awaiting customers' payments. The remaining amount is obtained after the invoice has been paid, and the factoring company retains a percentage for its services.
Freight Factoring
A number of boards offer motor carriers to benefit from their freight factoring services. They may also be useful for brokers as well, as factoring can help the carriers you work with better handle their processes.
Free Load Boards vs. Paid
As mentioned above, there are many load boards to choose from online (free and paid). Free load boards can absolutely be useful (especially for a new freight broker or shipper), but they will likely lack many helpful features that are included with signing up for a paid load board; you can expect to pay somewhere in the range of $50 - $100 per month. In some cases, boards would set fees for finding loads, but would keep posting loads free.
It's also important to keep in mind that while load boards are very useful for posting/finding loads, the profit margins can be small, and this arena can be quite competitive. Whether you should choose a free or paid load board will come down to your business goals and personal preferences.
The Ultimate Load Board Guide (discounts inside)
Researching and comparing all of the different load boards to find the right one for you is time consuming. That's why we created a free comprehensive load board guide comparing the top load boards across the nation so you can quickly find the one that best meets your needs. Download our free load board e-book guide now so you can make your business more efficient, and grow your revenue. Our e-book also includes load board discounts which are exclusive to users who download it.

---

---