How JW Surety Bonds is Different
With thousands of licensed insurance agencies that offer surety bonds and insurance in the U.S. today, we know choosing the right one can be a hassle.
This is why we want to thank you for stopping by to consider JW Surety Bonds as your next bond and insurance provider, and show you why we are indeed the nation's #1 Provider.
There are tons of agencies out there that have small operations without direct access to the best specialty programs, requiring them to broker their business to a larger agency.
With JW Surety Bonds, we know that the easiest way to ensure you'll find the best bond and insurance program is to go through a nationally recognized Managing General Underwriter (MGU), and we will do everything to make sure that you will get bonded and insured today while helping you at every step in the process!
 
Most Bond & Insurance Agencies
Exclusive access to specialty programs

Yes

No

Underwrites inhouse

Yes

No

Time needed to receive your policy

Instant Quotes

3+ business days
Ways to receive your policy

Mail

Print

Mail
Claims specialist to protect your business

Yes

No
From Our Customers
5.0
Jhon P.
-

CA

,

United States
08 Sep 2023
Gabriela was really supportive and great on giving me the best service
5.0
Capt. J.
-

MD

,

United States
05 Sep 2023
It was a great flawless experience dealing with JW Surety Bonds. 5 star service...
I just wanted to show my appreciation and to let others know that JW is a great choice for surety bonds. My agent Matt was very knowledgeable and responsive in assisting me through the entire process.
5.0
Tashonda
-

LA

,

United States
22 Aug 2023
The process was very easy to follow. I had the chance to speak with the friendliest associate by the name of Gabrielle. We emailed, text and called regarding the information that was needed to be done. I highly recommend this company.
5.0
Sara N.
-

TX

,

United States
31 Jul 2023
The whole process with JW Surety Bonds is quick and easy.The price is fair. I got a great quote. If you have a good credit score,you'll get the excellent price, doesn't matter if you new in the business .<br>Gabrielle is awesome.Thank you very much.
5.0
Anonymous
-

CT

,

United States
29 Jun 2023
The customer service was outstanding, and the product was exactly what I was looking for.' 'I was so pleased with the service I received from this business. They went above and beyond to help me find the perfect item.' 'I was very impressed with the quality of the product I received.
Go Direct with JW Surety Bonds
As the nation's largest volume producing MGU, we work with thousands of insurance brokers that are unable to get their clients' bonds approved without our specialty bond programs and rates. If you apply with another agency, it may result in your applications being submitted to us, but with an unnecessary middle-man involved.
Working with JW Surety Bonds means you're in direct contact with the decision maker for the approval of your bond. Most agencies have to provide your bond request to a carrier side underwriter, which slows the process tremendously. And further, to access specialty programs, these smaller agencies must submit your bond request to one of the few bond MGU specialists in the country. JW Surety Bonds is the nationally recognized leading volume MGU in the United States.

We have proudly serviced 393,964 clients
We Save You Money on Claims
What bond amount are you purchasing? Did you know you could be stuck paying the full bond amount plus any legal fees? It's important to understand when you purchase a bond you are responsible to reimburse the surety for claims, which makes it imperative you choose wisely when picking a bond agency.
Our name and reputation are on the line with every bond we approve. If a claim arises on your bond, our claim advocates will work with you to ensure false claims are not paid and resolutions for legitimate ones are provided at minimal cost.
Bond agencies aren't usually involved in the claims process; they sell you the bond, collect their commissions and move on to the next customer. Some agents don't understand bonds well enough to properly defend you from claims, while others are simply too small to have the resources to get involved.
With JW Surety Bonds, you can rest assured you'll have the best claim specialists in the industry fighting for you.
Image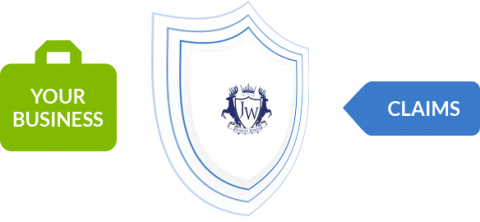 Easiest Process
The bond and insurance market can be difficult to properly navigate. You need the right policy, with a strong backing, at a competitive rate. JW Surety Bonds makes the process simple. Our industry leading technology allows you to apply, pay and print your policy directly from our website.
Most policies are approved instantly online, taking only minutes to complete the process. Larger policies that require additional underwriting are reviewed by our in-house underwriters that ensure you are placed with a financially strong surety. Tell us what your bond needs are and let our bond experts do the rest!

1. Find the Best Rates Instantly
Online Approvals Using Soft Credit Pulls


3. Get Bonded & Insured in Minutes!
Option to print your bond