How to Get a Freight Broker License: Ultimate Guide
You'll need to get a motor carrier (MC) number from the Federal Motor Carrier Safety Administration (FMCSA) to apply for your freight broker license. However, the process doesn't stop after you get the license itself. Fulfilling all the other legal requirements can be a long and grueling process.
There are several steps you should follow when it comes to starting your own freight brokerage like keeping up with biennial updates and getting insurance. Take a look at an overview of our license guide below, which outlines the the steps you must take:
Image

#1: Obtain Your MC Authority from the FMCSA
The motor carrier (MC) number is a necessary component of making your brokerage legal. Obtaining your broker authority will take several weeks from start to finish. So, make sure you get started as soon as you can.
Obtain a Pin
To begin the process of obtaining your MC Authority online, you must first obtain a PIN from the FMCSA. Applying for a PIN requires a valid credit card, though no charges will be made. The PIN will be securely shipped to your business's address in 4-7 business days.
Pin Cost: $0
Submit Your MC Authority License Application
Also known as an authority, your license is a key item you'll need in order to become registered as a freight broker with the FMCSA. Once you have your PIN, you're finally ready to submit an online OP-1 application for your MC Authority. Begin by selecting the first option, "New or Additional Registration" and continue from there filling out all the relevant information. The filing fee is $300 and is not refunded if you've made a mistake and need to refile. Therefore, be sure all of the information is correct before submitting!
If you want multiple licenses (say, to be a broker and a carrier), then you'll have to file for them separately and pay $300 for each one. The processing time for your ICC authority is 4-6 weeks, but you can check your application's status online anytime. If you are a carrier and work in interstate commerce, you will need a DOT number to operate and need to apply for it separately with an MCS-150 form.
Freight Broker License Cost: $300
Submit Biennial Updates
Bear in mind that once you've obtained your DOT registration, you must file a biennial update by submitting an MCS-150 form online. Fortunately, this process is free.
You're required to provide this update even if your company has not changed its information, has ceased interstate operations, or is no longer in business.
Biennial Updates Cost: $0
#2: Get Liability Insurance
Liability insurance is legally required by the FMCSA for all freight forwarders and carriers, but not for anyone operating only as a freight broker. Once you obtain your insurance, you'll have to submit proof to the FMCSA.
Liability Insurance Cost: Varies (only applies to forwarders/carriers)
#3: Obtain Processing Agents
For each state in which your brokerage will be operating, you must obtain a processing agent. If you're only a broker, "operating" refers to having an office or making contracts. If you're also a motor carrier, then "operating" means your freight passes through that state.
The role of the processing agent is to be the person who can be served papers if a claim is filed against your brokerage in that state. There are many commercial firms who will provide processing agents for a fee. The FMCSA has a list of firms who provide processing agents. You can also get someone to work directly for you, since freight agent training is easily available.
Once you've obtained the necessary processing agents, either you or the firm you may be working with need to submit a BOC-3 (Designation of Processing Agents) form both to the FMCSA and to each state in which you'll be operating. Having submitted this form, the FMCSA recommends you keep a copy in your own files.
If you'd like to avoid the extra paperwork, our company can handle your BOC-3 filing for you.
Processing Agents Cost: $0
#4: Getting Your BMC-84 Bond or BMC-85 Trust Fund
As part of the MAP-21 law, all freight brokers are required to obtain a bond or trust in the amount of $75,000 in order to obtain their license. First of all, it is important to understand what a surety bond is and why it is necessary. The BMC-84 and BMC-85 are quite different from one another, so how do you decide which one is best for you?
BMC-84
BMC-84 premiums can range from $750 - $9,000 per year (this will vary based on your financial strength, e.g. personal credit). The BMC-84 bond usually requires zero collateral. If you're interested in a BMC-84 bond quote, you can apply online now. You can learn more about surety bond costs and how they are determined by reading our comprehensive pricing guide.
Cost: $750 - $9,000 (zero collateral)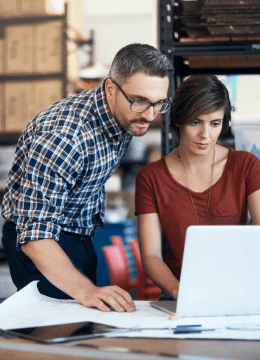 Get a FREE BMC-84 Quote Today
Fast and secure application (it takes 5 minutes)
Lowest rates nationwide
Lock your rate for the next 90 days (in case you want to purchase the bond)
BMC-85
BMC-85's generally cost around $1,500 per year. In addition to the yearly premium, the BMC-85 trust will require you to post $75,000 of collateral with a bank, which is something many smaller or aspiring brokers simply can't reasonably do.
Cost: $1,500 (requires $75,000 collateral)
There are many differences between BMC-84s and BMC-85s, so make sure you get familiar with them before choosing one for your freight brokerage. Regardless of which option you choose, it's crucial that you work with an expert in the industry. Learn more about how to ensure you choose the proper bond company.
#5: Getting Your Unified Carrier Registration
Once you decide to get either the BMC-84 or BMC-85, the final step in the legal process is obtaining your Unified Carrier Registration (UCR). For freight brokers, it's relatively simple and inexpensive at only $76. If you're also a motor carrier, then your registration cost will vary depending on the size of your fleet. In either case you'll need to re-register and pay the fee annually.
Fortunately, the system for registering has been updated relatively recently. The UCR system registers and collects fees from the operators of vehicles engaged in interstate travel. Registering through this system can be done online at the UCR application website. They even have a mobile application.
However, it's important to note that this system currently operates in most states except the following: Oregon, Wyoming, Nevada, Arizona, Florida, Maryland, New Jersey, and Vermont. If you operate in one of the latter, you'll have to complete a separate process to register there.
Cost: $76
Freight Broker Starter Kit E-Book
This industry is an expanding field that offers huge potential rewards like generous freight brokers' salaries; it also is a competitive one, requiring thorough industry knowledge and the navigation through a sea of legal requirements.
We recommend that you download our free freight broker starter kit e-book, which explains everything you'll need to know in one place including startup costs, how to obtain your freight broker license, and more.