On January 5th 2023, the Federal Motor Carrier Safety Administration (FMCSA) proposed new and stricter rules set for freight brokers and forwarders that have been in the making for more than a decade.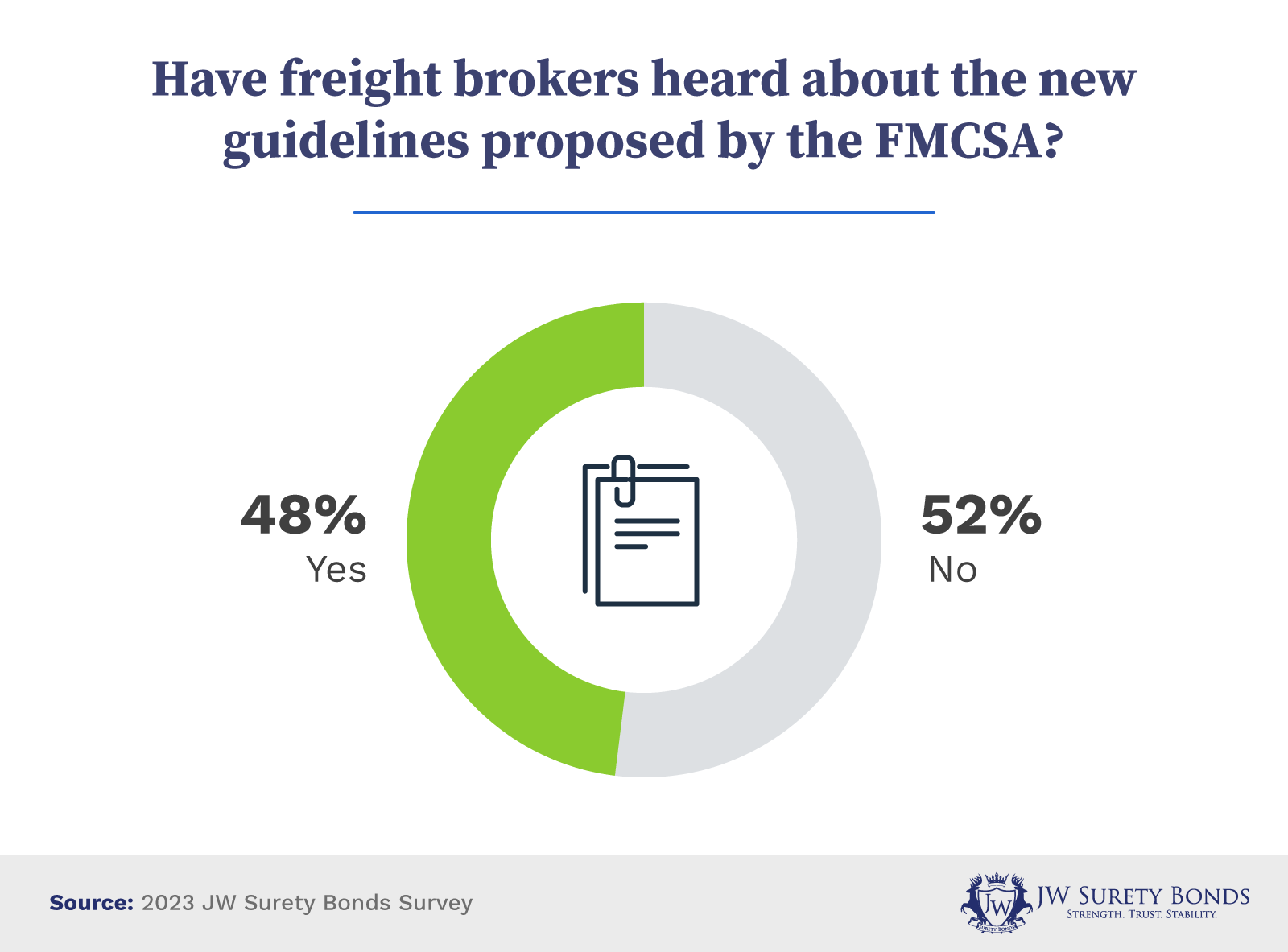 These rules were specifically designed to address the lack of BMC-85 oversight, and suspend bad acting freight brokers more expediently to limit the financial damage to shippers and carriers.
To date, the FMCSA had not clearly defined exactly what the $75,000 worth of trust assets needed to be filled with. As a result, BMC-85 providers have used "creative" ways of filling the trust with internal letters of credit, and inter corporate guarantees. 
The trusts were often not filled with cash. If the proposed rulemaking passes, this will change and will clearly define what the trust assets must be composed of.
Overview of the Proposed FMCSA Rules
Freight brokers are greatly affected by these new FMCSA rules and must adjust to meet the requirements. 
These new FMCSA rules cover five main points of concern. These points include:
The definition of "readily available assets"
Definition of "Assets readily available"
Immediate suspension of broker/freight forwarder operating authority
Surety or trust requirements in times when brokers face financial failure or insolvency
Enforcement authority
Types of companies that are eligible to provide BMC-85 Trust funds
These new rules, if enacted, can have a great effect on freight brokers. However, the FMCSA has yet to enact these rules as they still accept comments and suggestions until March 6th, 2023. To give your comments and suggestions, you can head to this webpage.
But even if they are yet to be enacted, it's important for freight brokers to pay attention to their development, especially considering the major effect it can have on their industry and operations.
So, what do these new proposed rules look like, and how does it affect freight brokers?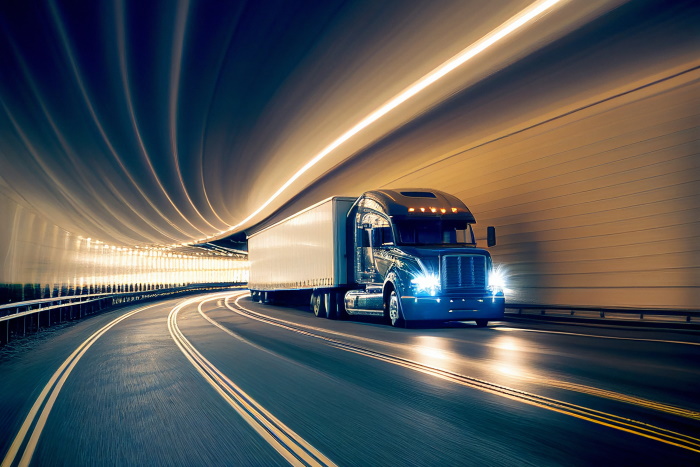 What Does This Proposed Rule Mean for Freight Brokers?
These new FMCSA rules are specifically designed for freight brokers to address the lack of defined assets in BMC-85 trusts, and suspend bad acting freight brokers faster to limit the financial damage to shippers and carriers.
Currently, the FMCSA requires freight brokers to obtain a BMC-84 (freight broker bond), or a BMC-85 (trust fund), to get and maintain their operating authority. 
The new proposed rules can potentially invalidate thousands of BMC-85 policies due to the new guidelines included within the proposal (more on the proposed changes below). 
As a result, policy providers and freight brokers would find themselves in trouble, as brokers will look to change their policies, while providers may be unable to give them refunds.
FMCSA Proposes a New List of Prohibited Asset Types
Under the MAP-21 act, trust funds and financial securities like freight broker bonds (BMC-84) were limited to "readily available assets''. This means the assets had to be present for brokers to pay out claims made by shippers, carriers, and other parties. However, under the new FMCSA rules, this may not be the case anymore.
One of the major goals of the new FMCSA rules is to allow more flexibility and oversight when it comes to the asset types allowed for BMC-84 and BMC-85. The FMCSA has released a new proposed list of prohibited asset types to achieve this flexibility:
Interests in real property;
Intercorporate agreements or guarantees;
Internal Letters of Credit;
Certain assets determined by States to be illiquid including second trust deeds, personal property and vehicles;
Bonds that do not receive the highest rating from a credit rating agency (a nationally recognized statistical rating organization registered with the Securities and Exchange Commission); and
Any other asset that the broker cannot certify (on a BMC-85) will be available in the amount of $75,000 within 7 business days.
Another goal of the proposed FMCSA rules is to allow legitimate claims to be handled and paid out quickly. The new proposed rules state that assets that cannot be liquified in 7 days are no longer valid under the new rules, which might change how thousands of BMC-85 policies are set up. 
The assets must be limited to liquid assets that if not held in cash, can be held in a security which can be liquidated in no more than a week, such as stocks.
The old rules are very open and flexible in their definition of "assets readily available," which is one of the major problems of the current FMCSA rules.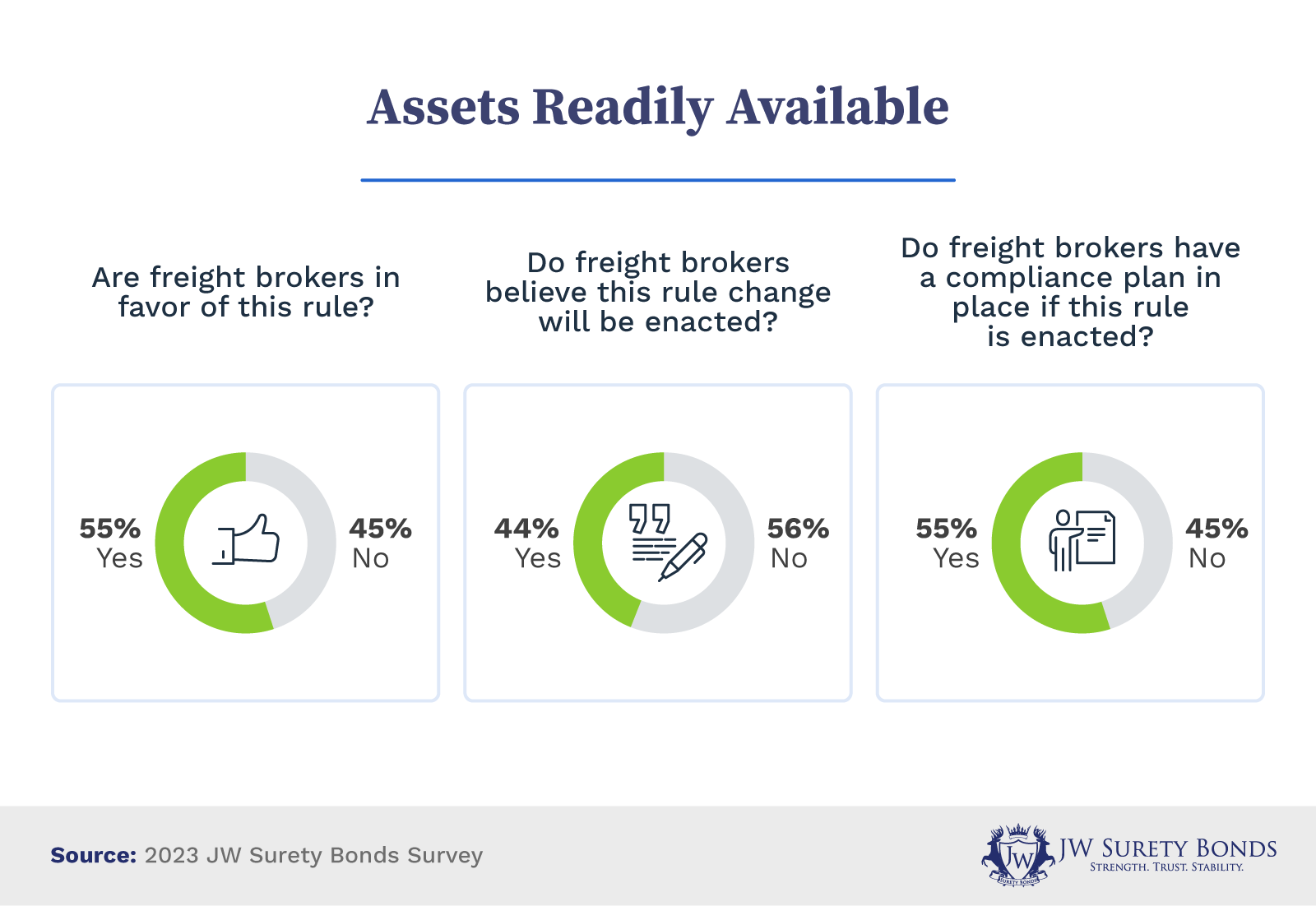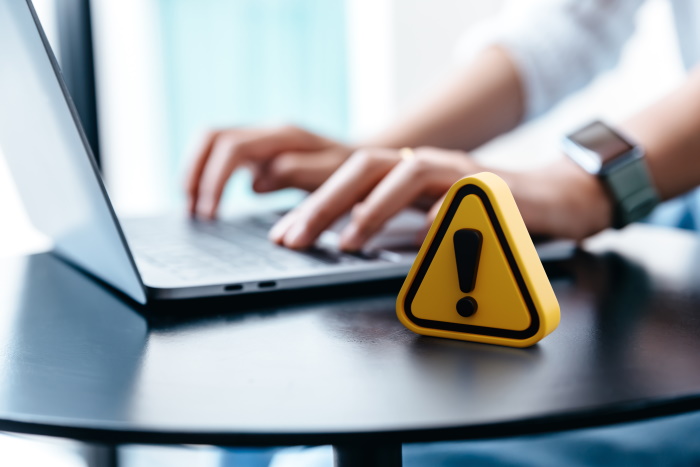 Many BMC-85 Providers Policies Will No Longer Be Accepted
There are some BMC-85 providers currently selling BMC-85 policies that will become practically useless should this proposed rule be passed. 
Pacific Financial Association
If this rule is enacted, Pacific Financial Association will find itself in a difficult position. Their BMC-85 trusts are predominantly filled with the use of their Internal Letter of Credit to satisfy the trust assets. This ambiguous asset will not likely pass the new FMCSA asset standard.
In order for a freight broker to get a BMC-85 setup with Pacific Financial using their Internal Letter of Credit method, a broker would not be forced to put their own cash in the trust.  
Instead, an annual fee of $3,500 would be paid as well as a signed agreement between the broker and Pacific Financial guaranteeing that any claims or losses which Pacific Financial sustains, would be repaid from the broker to Pacific Financial in the form of Corporate and personal guarantees.
This is how surety bonds work, not a trust. A trust needs to receive the sum of $75,000 from the freight broker to establish the trust so there are guaranteed funds available to pay out claims if they arise, and this has not been taking place for over a decade (since 2013). 
In addition to that, FMCSA has proposed to remove loan and finance companies from the list of entities authorized to serve as BMC-85 trustees.  Pacific Financial is a finance company licensed in the State of California.  FMCSA have reached this conclusion for several different reasons. First, the FMCSA is not a financial regulator, meaning it relies on other regulators to regulate the trustees that provide BMC-85 trust funds.
In that regard, the FMCSA is concerned that loan and finance companies are not adequately regulated at the State level for the purpose of issuing BMC-85's. Because these entities are not as highly regulated as a surety insurance company, they may engage in practices that create risk to the public.
Specifically, many of these loan and finance companies offer access to a $75,000 trust via a monthly membership fee. This business model is not within the intent of MAP-21 and may not provide the readily available assets to pay claims.
Preventing loan and finance companies from providing BMC-85's is vital because such companies are not regulated by other parties with respect to maintaining a fully funded trust or the payment of claims to claimants. And while these BMC-85 providers are referred to as trust companies, there is no evidence of them being licensed as such.

TDF Commercial Financial Services, Inc
As a result of the generous interpretation of what "$75,000" actually means, two of the top seven BMC-85 trust providers have run out of money, closed their doors and have not returned any trust deposits made by their customers.
For example, the second largest provider of BMC-85 trusts, TDF Commercial Financial Services, Inc. closed their doors without any notice in 2021 and left hundreds of freight brokers without refunds of their cash deposits, which were held in the BMC-85 trust.
While the non-refunded cash amounts were far less than the $75,000 required by Congress (usually a sum of $10,000) – a $10,000 loss to each of those freight brokers is quite significant. The responsibility for this falls to the FMCSA due to a lack of oversight of the BMC-85 providers. Just take a look at the many complaints on BBB and Google Reviews.
Interstate Commerce Financial Credit Corp.
Another example of a BMC-85 provider that closed their doors permanently is the Interstate Commerce Financial Credit Corp. 
The company shut down in 2019 where the Department of Business Oversight of the State of California, who oversees lender and broker licenses, revoked their license on 4/3/2019. And as you could imagine, Interstate Commerce Financial Credit Corp.'s BBB page is filled with unanswered complaints from consumers and brokers.


The Problem with Intercorporate Agreements & Internal Letters of Credit
Another issue that the new rules look to tackle is the problem with both inter corporate agreements and internal letters of credit. These were typical assets that were included in the trusts that led to the issues such as BMC-85 running out of money and general uncertainty around the "assets readily available."
While it's important that corporations have flexibility when establishing trusts, it's also important that trusts actually have access to the $75,000 required by the new rules. Here's how both inter corporate agreements and internal letters of credit spelled huge problems for organizations with a BMC85 trust.
Inter Corporate Agreements
The first problem with inter corporate agreements is that they rely heavily on the guarantor's financial health. This means that the funds in a trust may not be available in case of a drawdown. With more oversight, these inter-corporate agreements can be better regulated. But as of now, the FMCSA does not have the resources to monitor the guarantor's financial health. So, in the event that they need to pay out a claim, there's no assurance that the funds will be available, despite the fact that BMC-85s are supposed to be trusts.
Another problem with inter corporate agreements is that they allow companies to feign transparency. All of these agreements are only as solid as the organizations pledging the agreement. Currently, there's no way to verify these agreements, which leads to a lot of uncertainty, especially since these are internal agreements that no one outside the company can view.
Our survey of freight brokers revealed issues with inter-corporate trust as well. Here's what some of our respondents had to say:
"FMCSA should focus on the rampant fraud schemes and unauthorized brokering that is going on."

"I tried to report several carrier/broker operations to FMCSA for double brokering, and there is no real way to report this to a disciplinary arm of FMCSA. The OIG's office simply referred me back to FMCSA. So, create a way for people to report these scammers. That is how you get rid of double brokering. It hurts all of us. They artificially impact freight rates, drive carriers into financial hardship, and use brokers to facilitate their illegal activity. There should be an actual federal statute that requires fines and prison terms for this."

"I believe that new brokerages should be required to carry larger bond principles in an effort to thwart scam artists. I recently filed a claim against a new broker, and I was told by the company that they had over $580,000 in claims against their $75,000 bond. That means I'm getting an $850 check for my $6,600 claim. We should also look into more regulations regarding vetting new broker authority applicants to make sure they are legitimate business ventures and not con artists."

"There is great corruption in California; many fraudulent companies need to be investigated."

"Make new brokers undergo audits to crack down on double brokering."
This is one of the main reasons that the FMCSA will no longer allow inter corporate agreements if these rules push through. The benefit of this is that there will be less uncertainty when it comes to payouts, and it will be much easier to verify that the funds in the BMC-85 are readily available.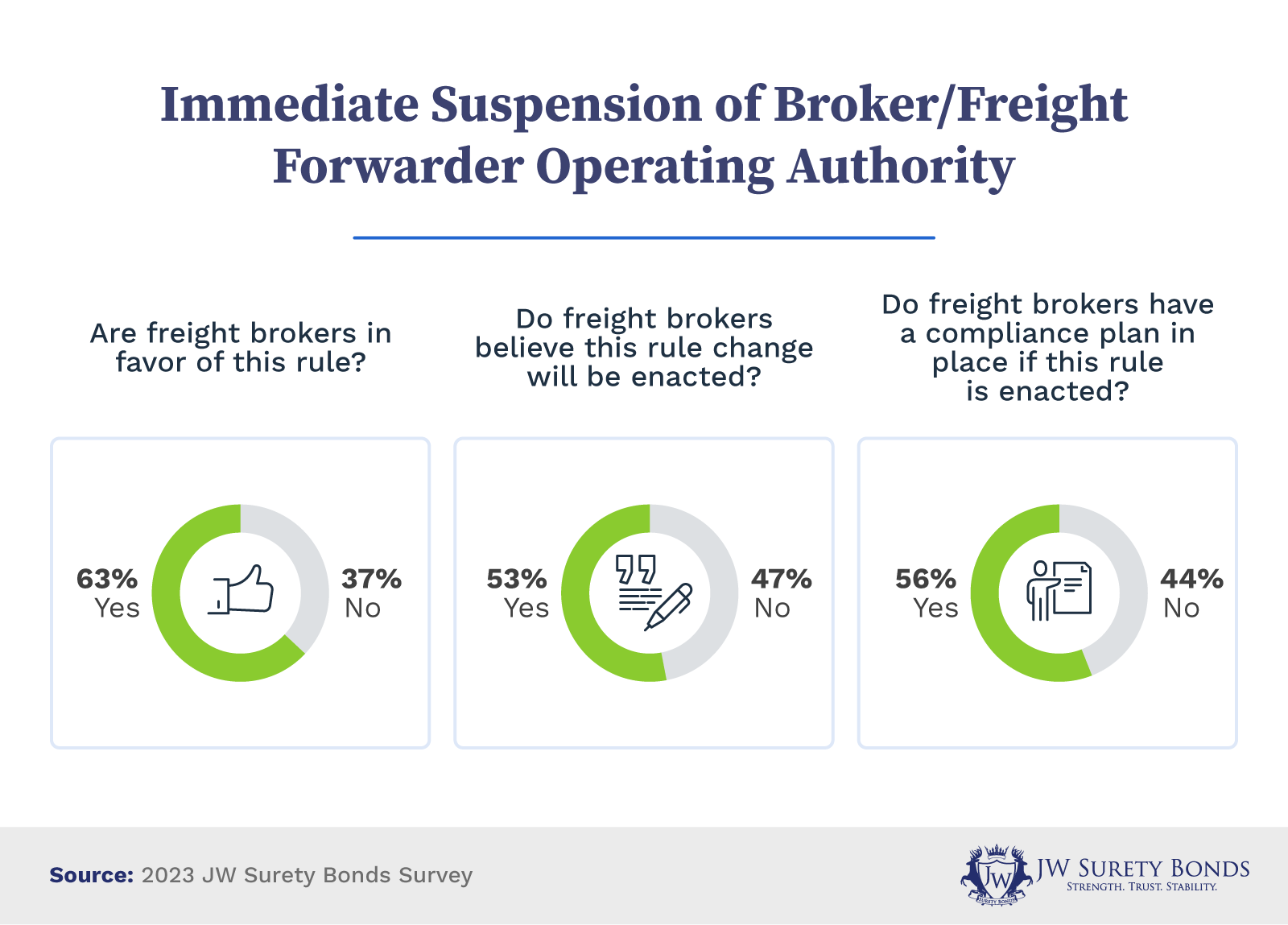 Internal Letters of Credit
With all BMC-85's, the FMCSA aims to be able to verify that companies can pay a claim when a drawdown happens. With internal letters of credit, this is impossible. This is why the new FMCSA rules state that internal letters of credit will most likely no longer be appropriate for BMC-85's.
The main problem with internal letters of credit is that they do not provide any assurance that the company will be able to pay claims. The entire point of the BMC-85 is to ensure that companies can pay legitimate claims made by shippers, carriers, or other parties.
That said, many of the leading trust providers use internal letters of credit. So, completely banning internal letters of credit for trusts may not be the best idea. This is why the FMCSA highly encourages professionals in the industry to give their comments and suggestions on how they can verify the legitimacy of internal letters of credit, applying a more democratic approach in crafting the rules.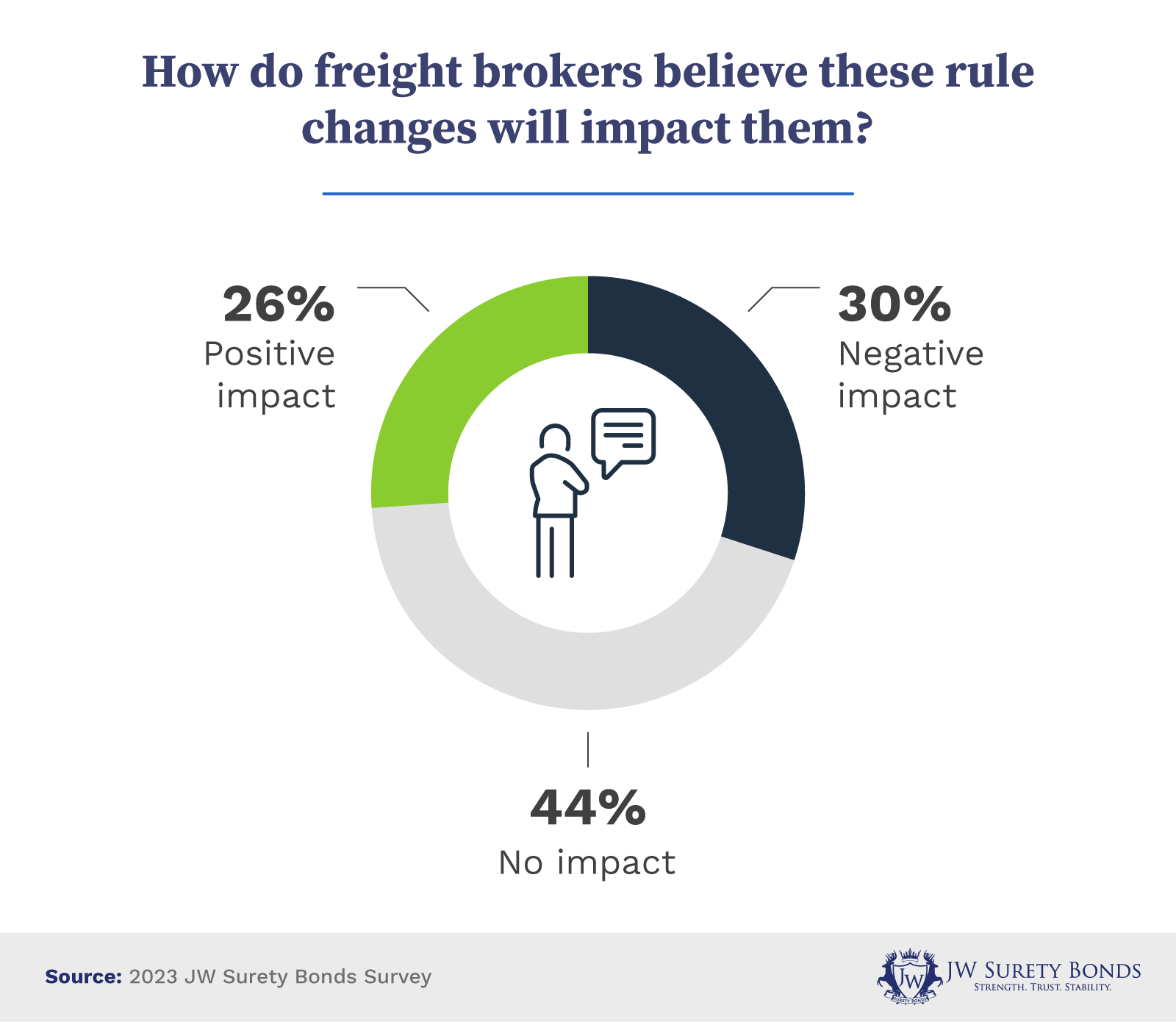 This is why it's important for freight brokers to give their comments and suggestions to the FMCSA, which they can do through their website. The more input the FMCSA has, the easier it will be to make rules and regulations that benefit everyone.
Final Thoughts & How Freight Brokers Should Move Forward
As a company that has close ties to the trucking and logistics industry, we are pleased that the FMCSA is taking steps in the right direction. However, those steps have been too slow, resulting in financial pain of freight brokers who actually did place cash in their BMC-85 trust as well as countless carriers who have been stiffed, unable to get legitimate claims paid by those BMC-85 providers. And that may be a lot of them, since we found that 1 in 10 freight brokers have had to file a claim. 
In order to protect themselves, we strongly advise that all freight brokers holding a BMC-85 backed by the prohibited assets mentioned above keep a close eye on this developing story, and explore other compliance options, e.g., the BMC-84 (freight broker bond). 
Methodology 

JW Surety Bonds surveyed 100 freight brokers about the FMCSA's rule change proposal. 
 
---

---