It's been two decades since the establishment of our company and we are proud to say that we have come a long way. Our journey from a small start-up to a leading industry player has been nothing short of remarkable, and we are grateful for the continued support of our customers, employees, and partners.
Image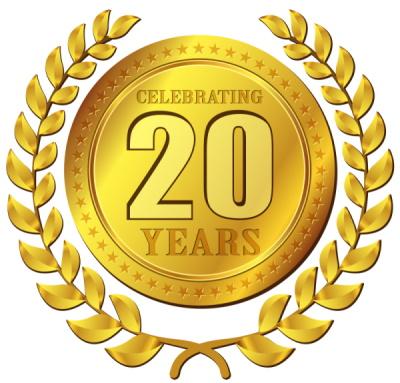 As we reflect on the past 20 years, we remember the challenges and obstacles that we faced along the way, but we also celebrate the milestones and achievements that have helped shape who we are today. Our commitment to providing the best surety and insurance services to our customers has remained unchanged, and it is this dedication that has helped us grow and succeed.
Over the years, our company has undergone a number of changes, including expanding into new markets like commercial insurance,  adopting new technologies, and growing from a handful of employees to a workforce of over 60. But, through it all, our core values have remained the same, and it is these values that have driven our success and allowed us to build strong relationships with our customers.
As we look ahead to the future, we are excited about the possibilities that lie ahead. We are confident that our continued commitment to excellence and innovation will help us reach new heights and provide even greater value to our customers.
We want to take this opportunity to express our gratitude to everyone who has been a part of our journey so far. Whether you are a long-time employee, a loyal customer, or a supportive partner, we are grateful for your contributions and look forward to working with you for many years to come.
Here's to another 20 years of growth, success, and making a difference in the lives of our customers
---

---