Step 1: Determine What Type of Contractor You Want to Become
There are several types of contractors in construction, and each position has its own benefits and drawbacks. 
Before pursuing licensure, determine which type of contractor matches your career goals. Here are the most common types in the construction industry.
General Contractor
A general contractor oversees construction on new residential homes, commercial projects, and residential remodeling or renovation work. 
They typically manage other subcontractors, such as plumbers and electricians, so that projects are finished on time and on budget.
Some states, such as California, divide the general contractor role into two classifications: general building contractor and general engineering contractor. 
As a general engineering contractor, you'd need special knowledge about roadways, water systems, power, tunnels, etc.
If you're a big-picture person who excels at leading others, this position could be for you.
Specialty Contractor
A specialty contractor performs work that requires the use of a small set of trades. Each state has its own guidelines. 
For example, the California Contractors State License Board (CSLB) has 42 classifications for specialty contractors, including carpentry, roofing, and masonry. If you prefer to specialize in one area rather than running an entire construction project, consider this role.
Mechanical Contractor
An individual working as a mechanical contractor performs work based on a specific license, such as plumbing, heating, or refrigeration. The contractor license extends only to mechanical work, not installation, as this requires a separate electrical license in most states.
Image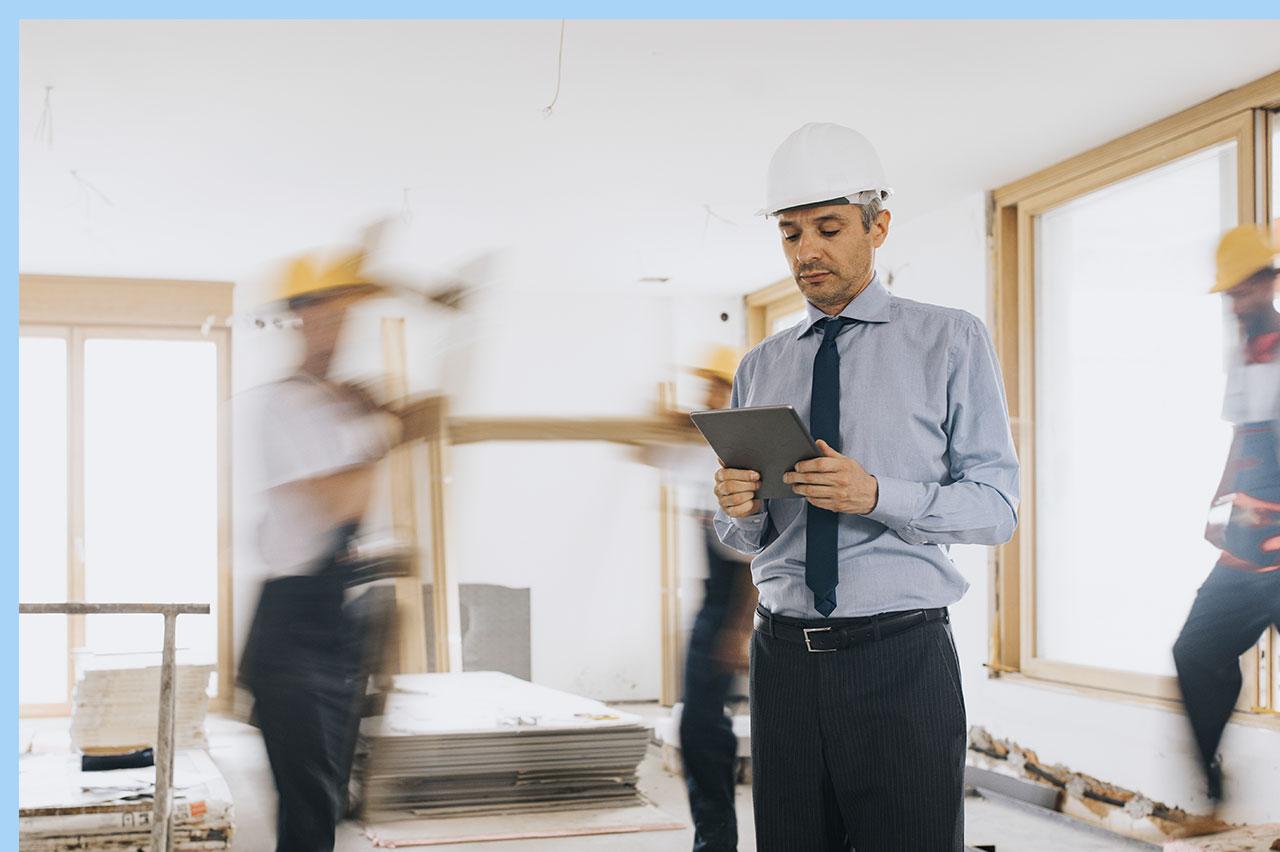 Step 2: Study The Educational Requirements
You must have the right education requirements to become a licensed contractor in your state. You'll need a high school diploma or its equivalent. Classes that focus on algebra, drafting, or geometry are most helpful in pursuing further education in the construction field. 
Above and beyond a high school diploma, the following education requirements are often necessary to excel at your job and be marketable to potential clients.
Degree Level And Field
Many construction contractors earn a degree to fulfill the experience requirements for a contractor license. In some states, a bachelor's degree is the minimum education needed. If you go this route, take coursework in architecture, engineering, project planning, and construction management. 
You'll have more opportunities if you pursue an advanced master's degree in construction management or project planning. Business courses will also help you, particularly if you decide to become a general building contractor.
Experience
What if college isn't for you? Some construction contractors lean heavily on their experience in the industry to meet the contractor's license requirements. Experience minimums for each state vary but are typically not less than three years in a construction-related job or apprenticeship. 
By choosing this path, you'll work hand-in-hand with licensed contractors and gain on-the-ground knowledge of how the construction industry works. Often, shadowing a journeyman worker can teach you just as much as sitting in a classroom.
Key Skills
Whether you choose a formal education or industry experience to fulfill licensing requirements, you need an array of key skills to do a good job. Construction contractors should understand best building practices and regulations as well as how to operate the necessary equipment. 
In addition, you need soft skills in place to run a successful business. These skills include communication both written and verbal, analytical and problem-solving skills, supervisory skills, and time management. You must know how to budget, and you should be prepared to deal with contracts.
Image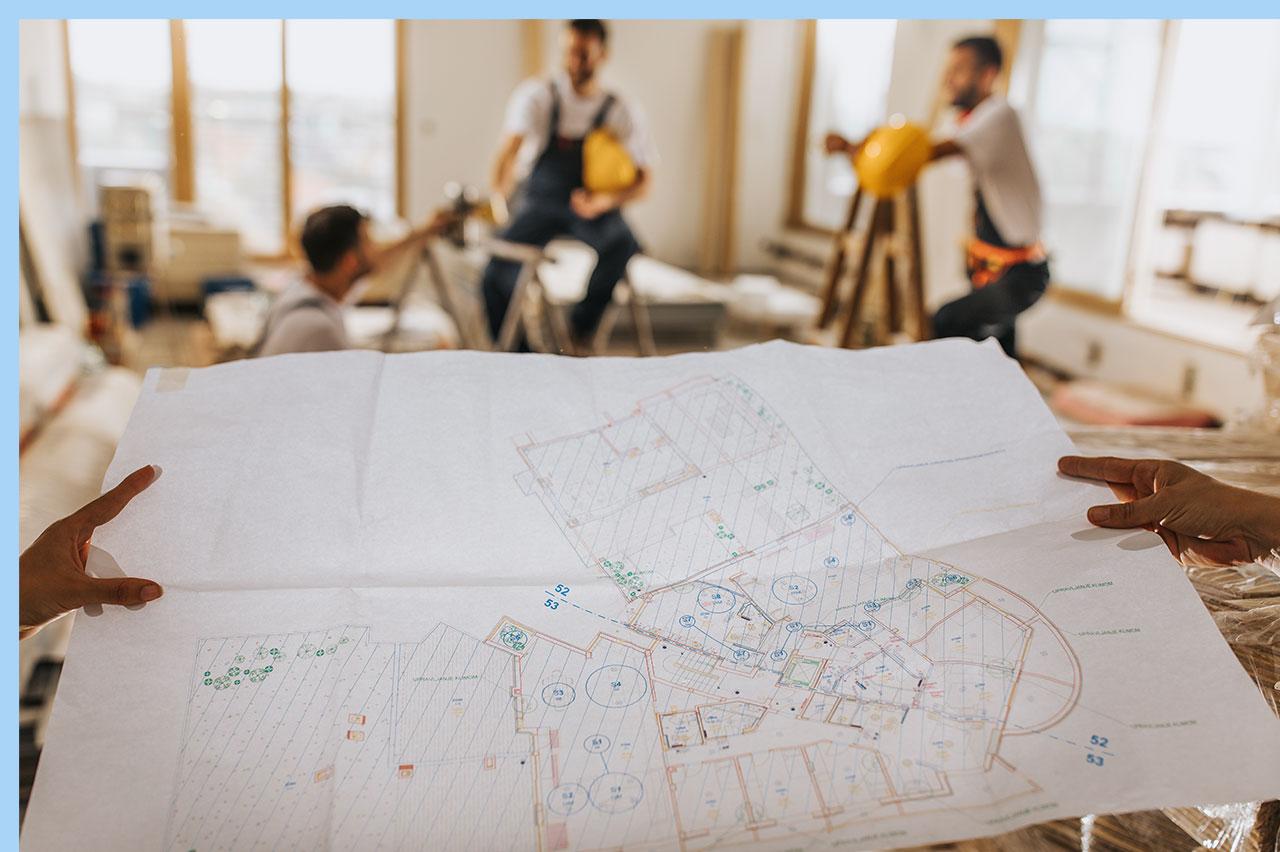 Step 3: Go Through Training
All licensed contractors need to complete some training beyond their formal education or experience in the industry. The first step is to get in touch with your state's contractor licensing board.
Contact Your State's Contractor's License Board
What, exactly, is a construction contractor board? It's a governing body that administers licensing and exams for contractors. Each state has its own board with state-specific regulations.
For example, California's contractor's license board offers a vast amount of information about the licensing process, who is required to take an exam, and study guides for the contractor's exam online. All states have a contractor licensing board which can be found through a quick online search or by contacting the state's department that handles contractor licensing
Pass your Exam Successfully
Most states require you to pass an exam if you'll be working on projects that exceed a certain dollar amount. In California, that amount is $500, but it varies by state. Don't skip this step. You need a license to submit bids on projects. 
The consequences of working as an unlicensed contractor can be steep. It may prevent you from meeting the licensing requirements for a legitimate license in the future. You can also face thousands of dollars in fines. Passing the licensing exam requires self-study on current building codes, business management, and state construction laws. Check with the licensing board for study materials.
Step 4: Create Your Business Plan
One of the most overlooked steps in becoming a construction contractor is developing a sound business plan. A contractor's business plan includes several components, ranging from the scope of work you will perform to the financial aspects of running a business. 
In general, a contractor business plan should include the following information to ensure the business side of construction contracting is both feasible and profitable over time. 
Identify Your Differentiation
What makes you special? Why should someone hire you rather than a different contractor? Contractors in construction can take many paths to success, but each begins with determining which specialty or differentiation will set them apart. 
For example, if you have substantial experience in electrical work or mechanical projects, focus on these skills to stand out from other contractors in the business.
Similarly, you can differentiate yourself by opting to work only on large commercial projects or small residential projects. Regardless of which type of jobs you plan to complete as a contractor, it is important to spell this out in a business plan so you have a clear idea of what's needed to succeed.
Calculate Your Finances
Another, more complex, aspect of creating a business plan as a construction contractor is identifying the sources of capital available to help launch your business. There are costs associated with creating a legal business structure like an LLC or an S-corporation. 
You'll need to secure general liability insurance and a surety bond. There are also expenses for licensing fees, exams, and training that must be added into the mix at the start of the business.
You must consider what you'll need in terms of business management software. A few examples include software for bookkeeping, managing projects, and managing employee schedules. Factor in a mobile phone and laptop, vehicles, and any equipment necessary to complete projects over time. These costs add up quickly, so estimate relevant expenses and prepare for covering the costs as they arise.
Plan Your Marketing
Competition in the contractor world is high. You must develop a plan for marketing your business. This begins with the name and logo of your company. It should be distinctive while letting potential clients know who you are and what you do. Marketing yourself online through social media and ads is low cost but often requires a high time investment. 
Also consider marketing through print, radio, and word-of-mouth. Ask other contractors or workers in the construction business to send referrals your way. Be sure to list yourself with professional organizations.
Develop Your Templates
Before taking on your first client, have a business template in place that spells out the major aspects of each project. This business template should include a standard agreement between you and the client, the pricing terms, the payment terms, and any information that protects you and your client from future legal issues. 
A contractor template relies heavily on the prices charged for specific projects, so it is crucial to have this information down before working with a new client on a new job.
Image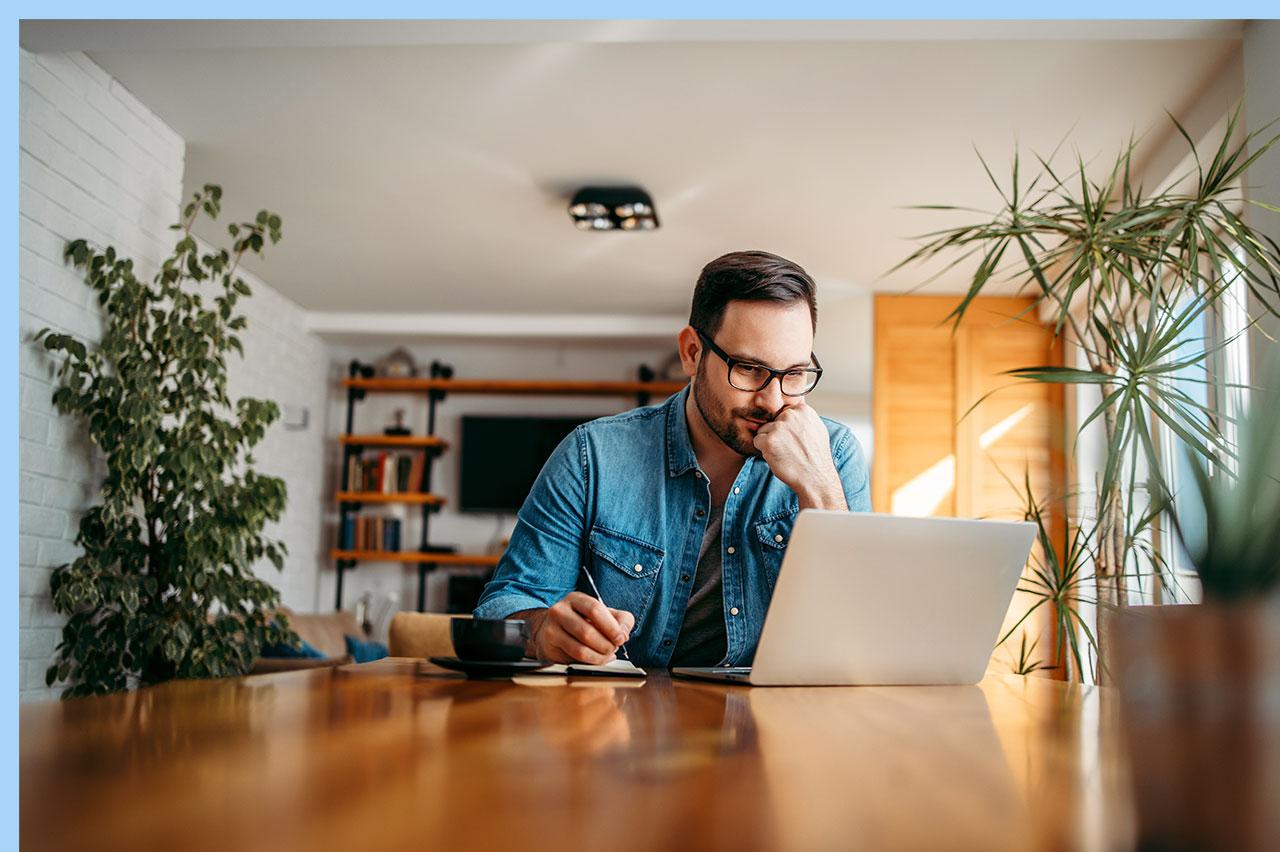 Step 5: Obtain Contractor License & Surety Bond
Once you've gained valuable industry experience or education, put together a sound business plan, and passed the licensing exam, your next step is to gather the information necessary for your state's contractor license requirements. 
You will then secure a contractor license bond and submit your contractor application. Some states may require an additional Bond of Qualifying Individual. Keep in mind that these are different from construction bonds for public jobs. Here are the details for each step.
Determine And Meet Contractor State Requirements
As mentioned, each state has its own requirements that you must meet to qualify for a contractor license. Look up the requirements for your state and be sure to follow them carefully.
How Much Does a Contractor License Cost?
The cost varies depending on the contractor license type and where you live. In general, a license ranges from $50-$200. 
Most states require a background check, which may add an additional fee. Be sure to review your state's requirements and gather the most recent and accurate information before submitting your application.
Get a Contractor License Bond
Your contractor license bond has the largest range of costs compared to your license and application fees. Nearly all states require a minimum surety bond for licensure. What is a surety bond? It ensures you will follow state regulations in construction with each project you complete, protecting clients and employees.
A contractor license bond protects your clients from financial loss should work not be performed in-line with standards or building regulations. A contractor bond comes at a cost, typically charged as a percentage of the total bond needed, and it should be in place before submitting your contractor license application.
Submit Your Application
When you've determined your state's requirements for becoming a licensed contractor, passed the exam, and secured your licensed contractor bond, you are ready to submit your application to the state. 
Contractor license applications can take some time to review, so be prepared to be patient. Once the state verifies your application information and you pay the licensing fee, you're ready to work as a licensed contractor in your state.
Image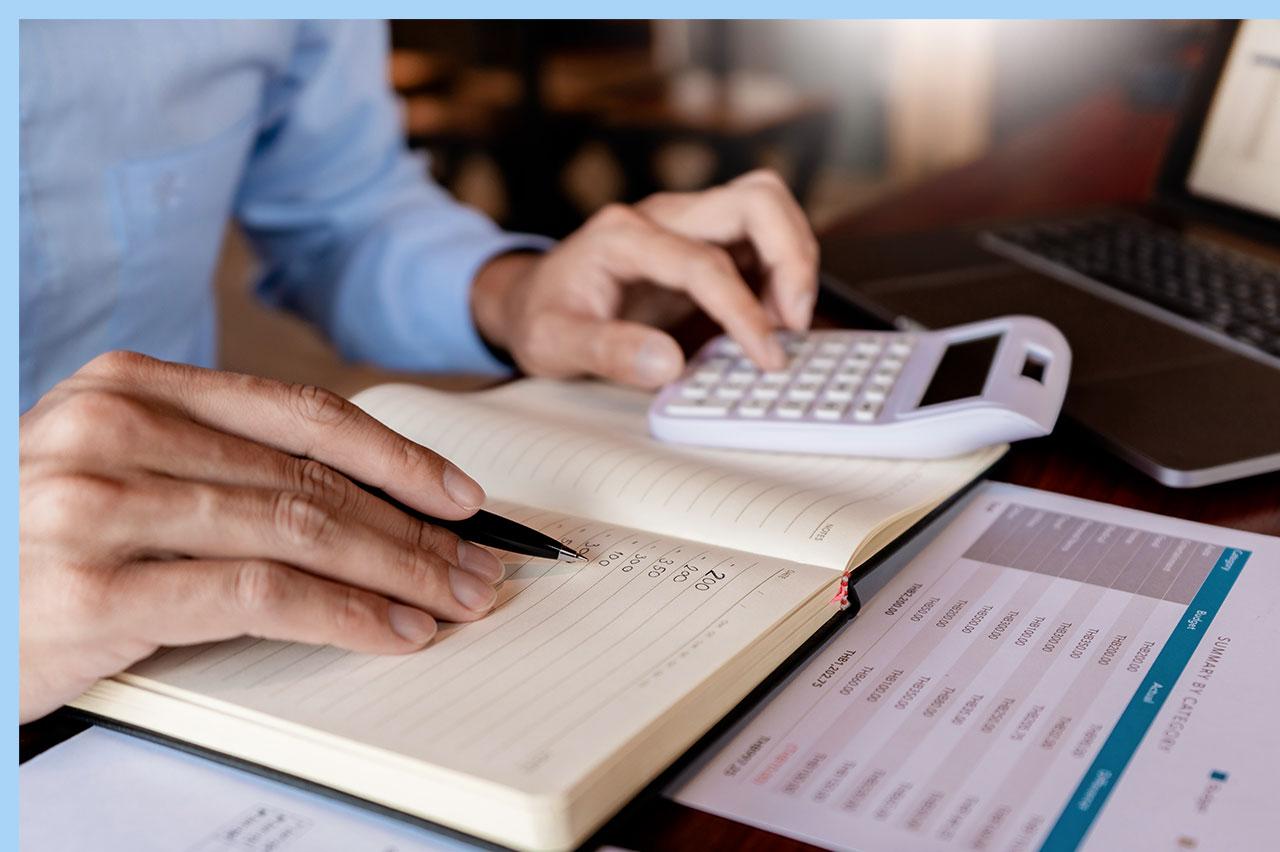 Step 6: Manage Your Business
After becoming licensed as a contractor, you may think your work is done. However, you have to manage your business well to earn a strong reputation for construction work. Running your contractor business requires several steps. You must maintain your contractor license, keep your business and projects on budget, market yourself to new customers, bid on projects, and stay up-to-date on construction regulations and standards. 
If you're a general contractor, you'll need to create a network of reliable subcontractors to hire. For example, you should keep information on HVAC technicians, electricians, roofers, and other specialists. Project management software can go a long way when it comes to organizing your various projects and their progress. 
Approach Every Project With Attention to Detail
The smartest step you can take as a licensed contractor in the construction industry is to develop a keen eye for details. Staying on top of every aspect of your business is necessary to keep bond claims to a minimum, and it helps build your reputation in the communities where you work. 
Be sure to review jobs completed by subcontractors, the materials provided by suppliers and vendors, and any other aspect of a project that you're supervising. These small steps will lead to a big payoff in your construction contractor business over the long term.
Network With Other Professionals
Competition can be fierce in the construction industry. Despite this, you'll find more success by embracing your peers and colleagues. As a general contractor, you'll need reliable experts to work with. If you're a specialty contractor, networking allows you to connect with companies and contractors who will hire you. 
When you're on friendly terms with rival contractors, they'll recommend you to clients whose needs they can't meet. Staying connected within the construction community will keep you in the loop about changes in regulations, safety issues, and business management techniques.
Opportunities for networking abound. Many professional organizations will connect you with other members. You can also connect with people online and by referrals. If you got a degree or took courses, check with your school's alumni association.
What Does it Mean to Work as a Contractor?
A general contractor is primarily responsible for the supervision and oversight of construction projects. These projects may be commercial or residential in nature, and they may be as small as an add-on to a home or as large as a full build of an office complex.
General contractors manage the entire project from start to finish, including determining what work needs to be done, the scheduling of subcontractors, securing building permits when needed, and defining and monitoring the budget of the project as it progresses. In this role, you must have a solid understanding of the construction process and the up-to-date building codes that dictate the work.
All states require a general contractor to be licensed, which means you must have the experience and skills necessary to complete construction projects in-line with current regulations. In some states, a general contractor is also required to pass an examination and submit to a background check.
Take a look at our detailed state-by-state contractor license guides to quickly determine the requirements you must meet in your state.
How Long Does it Take to Become a Contractor?
Becoming a general contractor takes anywhere from three to seven years depending on how you gain experience and if you choose to earn a degree.
You can lean on your work experience to gather the necessary skills and know-how to become licensed, or you can work through a trade school or association to complete an apprenticeship. On this path, becoming a general contractor takes three to five years.
If you follow an academic path, earning a bachelor's degree will take four years. A master's degree typically adds two or more years of education before you can take your licensing exam. 
You can choose to work toward a certification through an industry certification association, such as the Construction Management Association of America or the American Institute of Constructors.
Image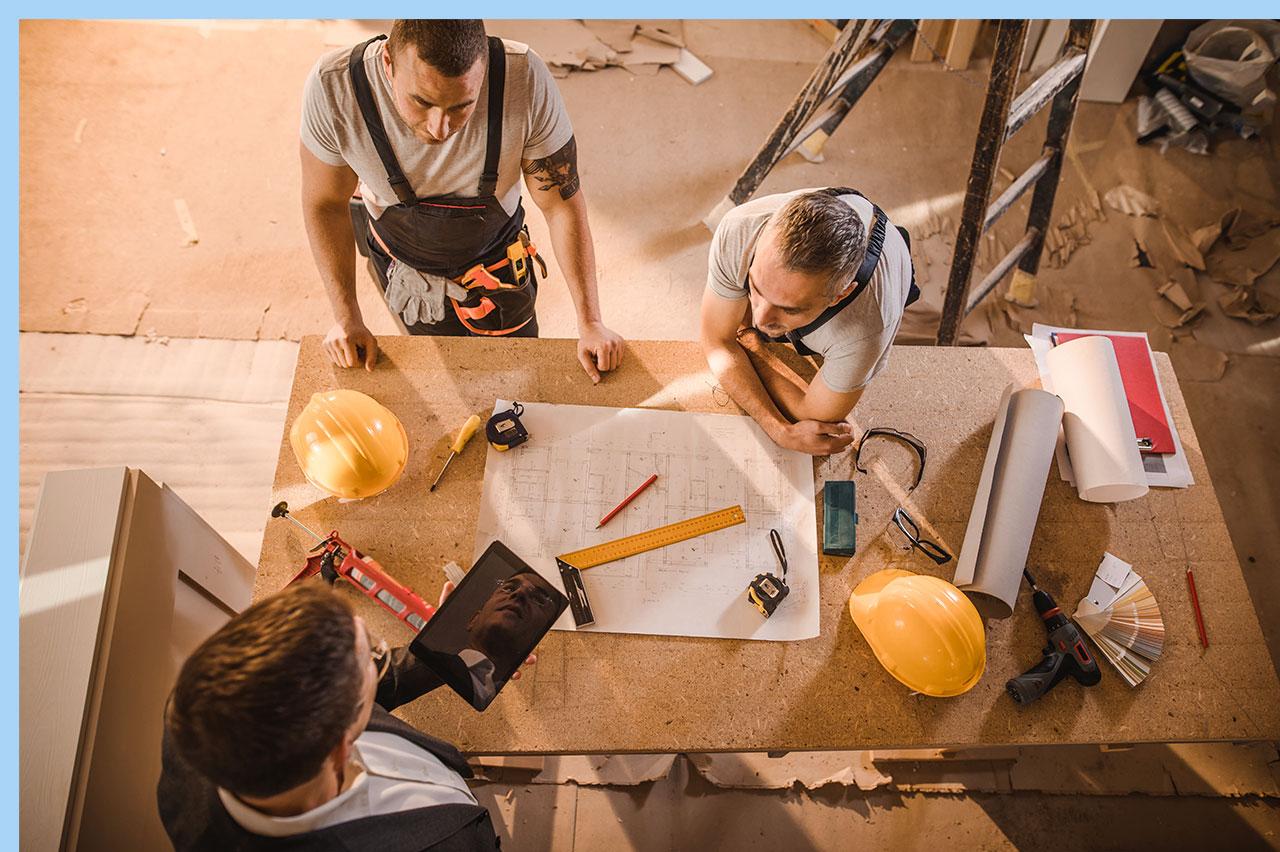 How Do Contractors Make Money?
Once you establish your licensure and the other basics of a contracting business, it's time to figure out how you'll make money. Since contractors get paid per construction project, they don't typically charge an hourly rate. It's more common to create a cost-plus agreement with homeowners or businesses. 
With this type of contract, you'll get a percentage of the total amount it takes to complete a project. You'll need to create an estimate that includes the price of materials as well as funds for subcontractors such as plumbers, electricians, roofing, and HVAC specialists. Once you have the total estimated price, you add a 10% to 25% fee for your own payment. 
If you're uncomfortable with taking a percentage, you can charge a flat fee per construction project instead. Be cautious with this model, though. You'll need careful project management to prevent the job from taking longer than expected. If it does, your income per time spent will drop. 
Many contractors also request a deposit. Be sure to check for applicable state and local laws when deciding on an amount. Some states put a cap on how much you can charge. For example, a California contractor can't charge more than 10% of the total project cost.
If you're a specialty contractor, you'll likely get paid by the project's general manager rather than directly from homeowners. In this case, you can submit a bid that includes your project fee.
Sometimes a client fails to pay. If this happens, you can file a mechanics lien, which allows you to put a claim on the construction property. Once they pay, you'll issue a final waiver of lien. It might take a while, but eventually you'll make money.
How Much Does a Contractor Earn?
Now that you know how a contractor makes money, let's look at how much you can earn. A construction contractor earns an average hourly wage of $20.20 according to PayScale. 
However, as you spend more time in the contractor role and your skills improve, you can earn up to $46 per hour. This translates into an annual salary between $59,000 and $108,000. 
Keep in mind that this is based on the amount you earn per project divided by how many hours you spend on that project. The actual amount you make will vary depending on a number of factors, such as how many projects you work on, how much you charge, and how long each project takes.
There may also be bonuses and commissions when you meet deadlines or stay within the proposed budget of a project. If you're a construction contractor who works for yourself, additional compensation from profit-sharing plans or retirement plan contributions may be lower than working for a construction company. 
You'll also be responsible for self-employment taxes and things like workers' compensation insurance, which can eat into your profits. However, you have the ability to set your own rates on each project.
What Are The Career Prospects?
Now is a great time to become a contractor. The construction sector is poised to grow 5% per year over the next five years, giving new construction contractors plenty of work to take on as they begin or expand their careers.
Additionally, several career pathways exist for those working in the construction business. Once you earn ample skills and experience on the job, you may transition to a project manager or construction superintendent. You can also develop specialties in certain areas of construction work, like carpentry or commercial projects, which may give you an edge. If you have an entrepreneurial spirit, you can create and grow your own contracting business.
Should I Become a Contractor?
Do you have a passion for construction work? Are you good at working with other people and managing a lot of moving parts? If so, becoming a contractor might be a smart move. You have the opportunity to become your own boss in the construction industry. 
However, you'll also need good business-management skills and years of experience. You need to meet licensing requirements that often require background checks. Weigh the advantages and drawbacks before deciding if becoming a contractor is right for you.
Ready to Get Started?
You'll need to learn about the various construction trades, obtain a surety bond, get your general contractor license, and establish yourself as a business entity. It might seem complex, but becoming a contractor means embarking on a lucrative and rewarding career.
---

---