How to Get a California Contractors License in 2022
To obtain and maintain a California Contractor's License, you must apply to the California State Licensing Board (CSLB). The CSLB regulates the construction industry, ensuring that contractors are practicing healthy, safe, and ethical standards on the job site and with the public.
Keep reading this eight-step guide to learn more about applying, renewing, and taking the California Contractors Licenses Exam for your CSLB license. Feel free to jump ahead to another section with the California contractor license steps menu on the right.
Who Issues Contractor Licenses in California?
The Contractors State License Board (CSLB) is the organization that issues contractor licenses in California. It was established back in 1929 to enforce license requirements in California and regulate the state's construction industry.
Determine the Type of Contractor License You Need
In the state of California, if a contract price is over $500, including both labor and materials, you will need to obtain a contractor license. This covers contractors, subcontractors, and specialty contractors. Licenses may be issued to individuals, partnerships, corporations, or LLCs. The CSLB has four license classifications, depending on the contractor's trade:
Class A: General Engineering Contractor. This tradesman has in-depth training and engineering knowledge about structures like waterways, bridges, and tunnels.
Class B: General Building Contractor. The general building contractor works on projects that require at least two other construction trades or crafts.
Class B-2: Residential Remodeling Contractor. This contractor's job involves improving existing structures.
Class C: Specialty Contractor. This contractor specializes in a particular skill like framing, landscaping, or plumbing. Roofing contractors fall under this classification.
Note: If you've held an active license in good standing for five years from Arizona, Nevada, or Utah, you may be eligible for reciprocity from California's Contractors State License Board (CSLB). Read more on the CSLB website to determine further requirements.
Access California Contractor License Application Forms
For new applicants of all business types, there are three ways to access the Application for Original Contractor License (13A-1):
Fulfill Requirements and Obtain Required Documents
There are some essential requirements to meet to become a licensed contractor.
Requirements:
Applicants must be 18 years or older with a valid Social Security Number.
A DOJ and FBI background check: This applies to all applicants, as well as their partners, owners, and managers. Live scan fingerprinting locations are available here.
Working capital of at least $2,500 is required.
Required Documentation:
The following documents relate to such factors as experience, prior work, and examination exemptions.
Obtain Certification of Work Experience: This form is required to prove journey-level experience, which is typically up to five years of experience as an apprentice.
Construction Project Experience: This form is used along with the Certification of Work Experience. One form is required for each completed construction project.
An Additional Personnel Form: This form must be completed when there are additional personnel to report on behalf of the applicant.
An Owner-Builder Construction Project Experience Form: Use this form if you're applying for a B: General Building classification with owner-builder experience. The Certification of Work Experience is still required.
A Disclosure Statement Regarding Criminal Plea/Conviction: The applicant shall list each plea or conviction, regardless of when the crime was committed, and/or whether it was dismissed or expunged. One form must be submitted for each plea/conviction reported and must be fully completed.
Accommodation Request for Examination: For examination accommodation, proof of learning disabilities may require professional evidence from a medical professional or learning institution.
Workers' Compensation Insurance or an Exemption from Workers' Compensation Insurance form.
Submit Your California Contractor License Application
Once you have completed your application, here is the additional information you need to begin your contracting business.
Additional Instructions
As of May 1, 2017, CSLB will only accept applications with a revision date of October 2016 or later. Any applications older than October 2016 will be returned, along with included fees.
Licensing and Application Fees
As of July 1, 2017, there is a California contractor license application fee of $330.
Live Scan fingerprinting requires a $32 DOJ processing fee, as well as a $17 FBI fee. Fees may fluctuate depending on location.
There are different ways to pay your application fees. For more information, visit the CSLB Forms and Applications page.
Mailing Address:
Send your application and all required documents to this address:
California State License Board
9821 Business Park Dr.
Sacramento, CA 95827
 
Image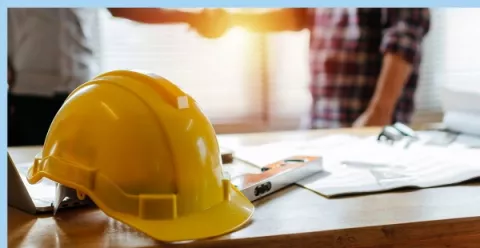 If you have been qualified and working under the same classification with a California contractor license in good standing for at least five years or have passed the license law and trade examinations for licensure, no examinations are required. All other applicants are required to pass their examination with a minimum score of 67%.
Top 3 California Contractor's License Schools
It's recommended that you take a look at the list of California contractor's license schools that have a proven track record in assisting future contractors. Any of these will surely help you prepare confidently for the exam. Below, we've reviewed their main strengths and price ranges to make your choice easier:
#1: License Instruction Schools: Contractors Intelligence School
The License Instruction Schools were established in 1982 and claim to be the largest contractor licensing school in the United States. The number of contractors they have prepared for the license exams is well in the thousands. They offer courses for all 43 contractor classifications, as well as for the General Engineering, General Building, and Law and Business exams.
When you sign up, you will receive a manual and a CD, which you can use to study on your own time. The course is given two days before the exam, for eight hours each day. Tuition is only $495 for most classifications except Roofing and Swimming Pools.
#2: License Instruction Schools: Contractors School
The Contractors Intelligence School offers three options for license courses in California. You can choose in-class preparation, home study, or online practice exams. With the first option, you receive a study guide in advance and then attend the two-day course just before the exam. The home study version means you get materials to prepare by yourself, including manuals, practice exams, and CDs or DVDs. The online option gives you 90-day access to online practice exams.
The price of the in-class preparation courses starts at $395. Home study costs $195. The online practice exams vary depending on the classification field. The school offers a trade-only course starting at $235.
#3: California Contractor School Online
The California Contractor School Online is another great option for your California contractor's license exam course. It offers manuals and online tests in all of the contractor classifications for the state. Like with other online schools, success depends on your diligence in taking online tests and preparing with online manuals.
Access to the Business, Law, and Management Online Practice Test for three months costs $85. The California Business, Law, and Management Manual's price is $114.
After passing the licensure examination, all applicants in the state must take the Asbestos Open Book exam and mail a completed verification form with the rest of your application, including a renewal/California surety bond verification and license fee notice, to this address:
California State License Board
P.O. Box 269074
Sacramento, CA 95826-9074
Obtain Your California Contractor Licensing Bond
Before the CSLB issues an active California contractor license, you must obtain a contractor license bond. An applicant's contractor license bond amount, or cash deposit with CSLB instead of a contractor license bond, is $15,000, as of January 2016. 
A Bond of Qualifying Individual for $12,500 for each responsible managing employee (RME) and each responsible managing officer (RMO) may be required in addition to the contractor bond in the situations outlined. If you form your contracting business as an LLC, you're also required to obtain liability insurance.
How Long Does the Contractor's License Process Take?
Forms and documents are processed in the order they are received. You can check the status of your pending application via the CSLB website.
How Much Does It Cost to Get Your Contractor's License?
There are several application and licensing fees that you will have to prepare for when getting your contractor's license number in California, and they are as follows:
Application and Licensing Fees
Original Application (exam or waiver for one classification) - $450
Initial License Fee (Sole Owner) - $200
Initial License Fee (Non-Sole Owner) - $350
Additional Classification (each, with waiver or joint venture application for original license) - $150
Re-Examination - $100
Add New Personnel (for an existing corporation or LLC) - $125
Add New Limited Partner (for an existing partnership) - $125
Additional Classification (for an existing license) - $230
Replacing the Qualifier - $230
Additional Licensing Fees
License Reactivation Application (Sole Owner) - $450
License Reactivation Application (Non-Sole Owner) - $700
Joint Venture Application total fee for one classification (Application fee plus initial license fee) - $800
Home Improvement Salesperson Registration Application - $200
Asbestos Certification Application - $125
Hazardous Substance Removal Certification Application - $125
Fingerprinting Fees - Paid to Live Scan Operator Department of Justice Processing Fee - $32
Federal Bureau of Investigation Processing Fee - $17
Once you have received your California Contractor license, you will be responsible for license and registration renewal fees, which include the following:
Active Timely Renewal (Sole Owner) (Postmarked or received at CSLB [for hand deliveries] on or before the expiration date) - $450 (C-10 contractors will be charged $470)
Active Timely Renewal (Non-Sole Owner) (Postmarked or received at CSLB [for hand deliveries] on or before the expiration date) - $700 (C-10 contractors will be charged $720)
Active Delinquent Renewal (Sole Owner) (Postmarked or received at CSLB [for hand deliveries] on or before the expiration date) - $675 (C-10 contractors will be charged $695)
Active Delinquent Renewal (Non-Sole Owner) (Postmarked or received at CSLB [for hand deliveries] on or before the expiration date) - $1,050 (C-10 contractors will be charged $1,070)
Inactive Timely Renewal (Sole Owner) (Postmarked or received at CSLB [for hand deliveries] on or before the expiration date) - $300
Inactive Timely Renewal (Non-Sole Owner) (Postmarked or received at CSLB [for hand deliveries] on or before the expiration date) - $500
Inactive Delinquent Renewal (Sole Owner) (Postmarked or received at CSLB [for hand deliveries] after the expiration date) (Renewal fee plus penalty) - $450
Inactive Delinquent Renewal (Non-Sole Owner) (Postmarked or received at CSLB [for hand deliveries] after the expiration date) (Renewal fee plus penalty) - $750
Home Improvement Salesperson Timely Renewal (Postmarked or received at CSLB [for hand deliveries] after the expiration date) (Renewal fee plus penalty) - $200
Home Improvement Salesperson Delinquent Renewal (Renewal fee plus penalty) - $300
These are other miscellaneous fees you might encounter related to your California contractor license:
Duplicate/Replacement Pocket/Wall Certificates - $25
Business Name Change - $100
Certified License History for licensed or unlicensed contractor, per name researched - $67
Certified License History for registered or unregistered Home Improvement Salesperson, per name researched - $67
General Status Letter - $8
Bond Status Letter - $8
Copies of Public Documents - $0.10 per page
Certified Copies of Public Documents - $2 plus $0.10 per page