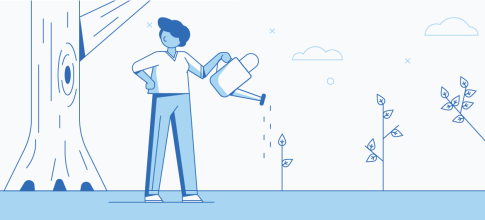 Wondering if your business is ready to scale-up? If you've experienced ample growth and have the means to take the next step, it may be time to scale. However, scaling your business doesn't just mean expansion.
Determining scalability comes down to the capacity of growth your company can take on and the capability of your team to help get you there. Many will argue that there is no perfect time to scale, and while that may be true, there are a few items to consider before starting.
Common Roadblocks of Scaling
Many startups like to hit the ground running, but end up biting off more than they can chew. While not all businesses will experience the same challenges, there are a few common problems that those wanting to grow face.
Hiring new employees: If you're struggling to find the money or time to hire qualified employees, it's going to be hard to expand your business. It's important to get hands-on with the people you hire. They will be the foundation of your organization and will have an immense impact on scaling up.
Lack of infrastructure: One of the biggest roadblocks companies face is not having a solid foundation. For example, if your customer service team is incompetent or nonexistent, you could lose market share quickly. Make sure all aspects of your business are functioning properly before you consider scaling.
Legal problems: Unexpected legal disputes can prevent your business from growing. When deciding what to spend money on when starting a business, consider hiring a legal advisor who can protect your company against any unforeseen legal issues.
Lack of scalable resources: Scalable resources can include anything from raw materials to your human resources department. The lack of or miscalculation of these resources can cause them to become scarce or die out once you try to scale.
How to Tell if it's Time to Scale Your Business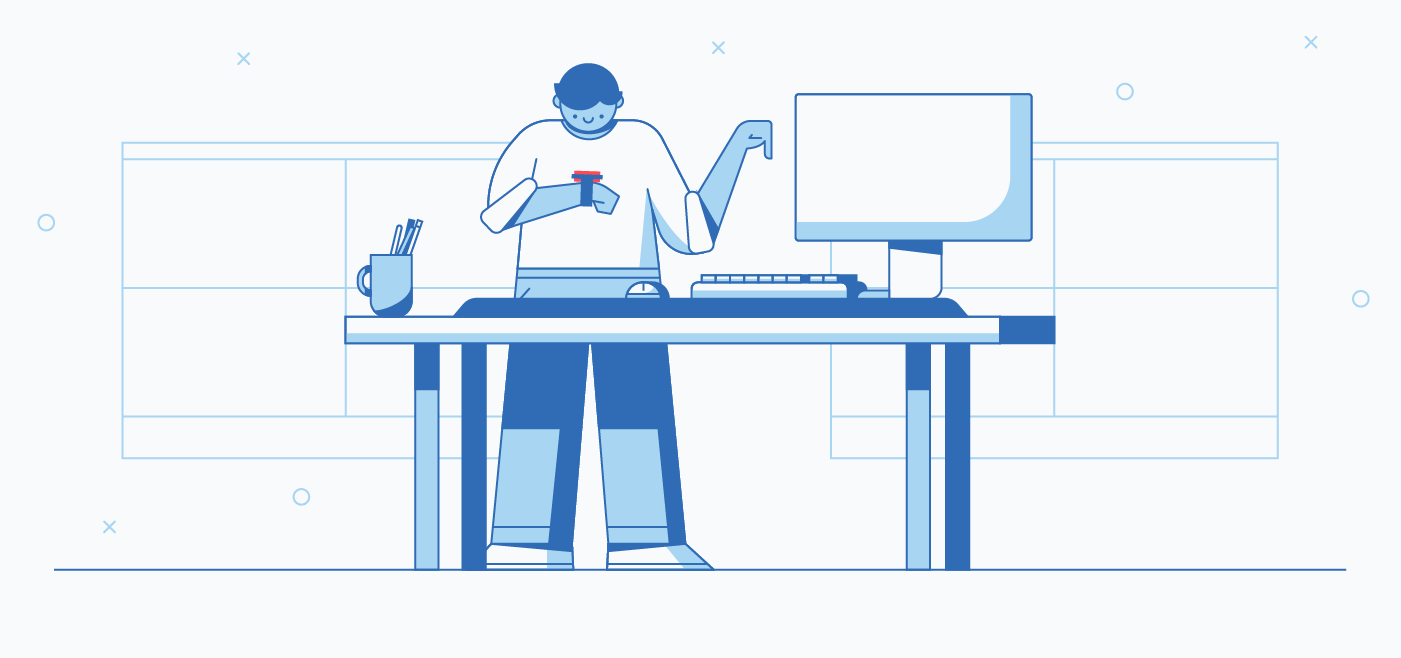 Simply being profitable isn't enough to scale. Scaling a business means your company is able to handle sufficient growth without letting other areas fall through the cracks. If you're wondering whether your business is ready to take the next step, run through the below checklist and get some advice from leaders who have scaled before.
You Are Turning Down Customers and Clients
If your business is growing so fast you have to turn down potential business opportunities due to lack of inventory or resources, it may be time to scale. It's important to make sure that you are turning down opportunities because of the sheer volume, not because of an inefficient business model.
"It is time to scale when your demand exceeds your ability to fulfill that demand." - Kean Graham, CEO of MonetizeMore.
You Are Outpacing Old Goals
Evaluate the goals you set each quarter. What were the outcomes? If you find that the original goals you set are too attainable, scaling could be the solution. The goals you set should be challenging, yet feasible. Push your team to achieve growth and prepare for expansion.
"From a CEO's perspective, the first sign that we needed to scale was that we were persistently beating projections." - Alexander Weindling, Founder and CEO of Clean Origin.
You Have a Healthy Customer Base
If you have identified market demand, have repeat sales, and are seeing continued praise from customers, it's a good sign that it may be time to scale. Once you feel that your product/service fulfillment is following a structured process and you are repeatedly delivering your brand's values to an expanding customer base, you are in a good position for expansion.
"A good indication your business is ready to be scaled is if your product, service, or menu of offerings has been 'taken on the road' and successfully embraced by customers in different markets, cities, or countries." - Baron Christopher Hanson, lead consultant and owner of RedBaron Consulting.
You Have Strong Cash Flow
Numbers are critical to determining the success of any business. However, it's not enough to just look at profits. Use numbers and data to predict future revenue, costs, and stability. When you have a strong understanding of your performance and a trustworthy calculation of future success, you can consider scaling.
"Ideally, you want to begin scaling as soon as you see some decent traction. When you start to see significant upgrowth, it's time to double down!" - Meg Marrs, CEO of K9 of Mine.
You Have a Solid Team in Place
According to CBInsights, 23% of businesses fail because they don't have the right team behind them. Who you hire is critical to the future success of your business and in order to do that, you need to be willing to let go of some control. You don't have to be the smartest person in your business. Hire experts in areas you lack and find like-minded people who can bring creative solutions to the table. Giving up control of day-to-day decisions will leave you more time to focus on the bigger picture.
"It is important to build a talented team. Without this key ingredient, a business simply will not scale." - Ollie Smith, CEO at Energy Seek.
You Have a Proven Business Model
A solid sign you're ready to scale is when your business model has been perfected and you have very little (if any) customer complaints. Businesses that are constantly putting out fires—whether that be negative reviews, returns, or delivery troubles—should reconsider scaling. Business owners want everything to be functioning properly before taking on more work.
"If you have effectively worked out the kinks in providing your services or products, then you can handle a larger customer base." - Morgan Taylor, CMO for LetMeBank.
You See Minimal Risk
Just because profits are up, doesn't mean you should create unnecessary risk for your business by expanding too soon. While risk in business is inevitable, it should be your main priority to minimize it where possible before scaling. Make sure you are on top of the potential ups and downs of your industry and have enough working capital in place to expand.
"If your ledger shows reliable financial liquidity and you can anticipate future revenue, it means that there is no financial risk to invest and expand the business." - Simon Nowak, CEO of Authority Dental.
5 Ways to Efficiently Scale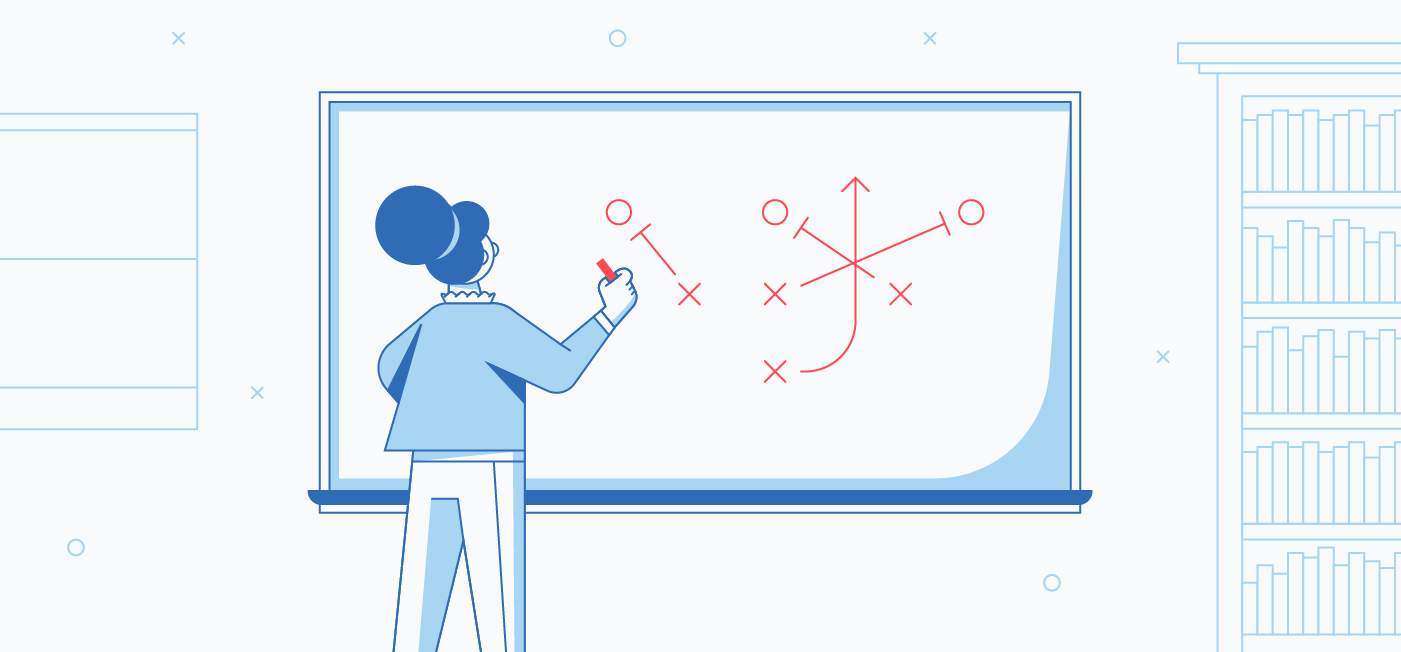 Once you've decided you're ready for growth, it's time to make a plan. Scaling effectively requires a thoughtful, strategic approach and the right people to get the job done. Below are some tips to help you in the process.
Outsource: Consider where your bottleneck is; if you're the bottleneck, it's time to hire help. Any areas you or your team struggle with on a daily basis should be outsourced. This not only frees up your time to focus on the bigger picture, but it also allows you to allocate more revenue to operational growth.
Create social channels: Don't make the mistake of trying too many things at once. Focus on one or two channels that perform the best for your company and scale from there.
Study audience needs: In order to scale your business, you must study and understand your audience. What do they need and value? When scaling, you won't have time to worry about attracting new customers. You should already understand what they want and be prepared to deliver.
Introduce automation: To scale-up, it's critical to find ways to automate business processes. Create automated systems and processes so that some departments can run themselves.
Get aligned on goals: All future decisions should be defined by a target you set. Get aligned so that everyone on your team understands your overarching goals and the progress needed to make that growth happen.
It's important to remember that things may fall apart when you scale. CMO, Morgan Taylor, recommends using "your old systems and as a platform to tackle new problems. You may need to pivot away from old best practices as you scale, or simply tweak them to fit your new reality." Being able to roll with the punches is an important part of the process.
While there is no one-size-fits-all for scaling up, there are tell-tale signs. If your business demonstrates more than one of these signs, then it may be time to take the next step. For more tips on when it's time to scale your business and how to do it effectively, check out the infographic below.
---

---