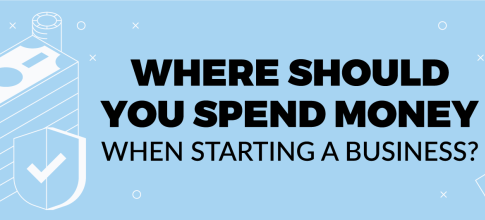 Proper money management is a common problem for new businesses. The number of required expenses can seem overwhelming and many business owners will choose to write off some costs as unnecessary. However, there are several areas a new business should invest in right out of the gate.
According to Failory, an estimated 90% of startups fail and according to Small Business Trends, only 2 in 5 startups are profitable. With that said, what you do with your money in the infancy stages of a business is critical to its long term success. When starting a business, consider prioritizing your spending into the 11 categories below or skip to our infographic below for a quick overview.
1. Market Research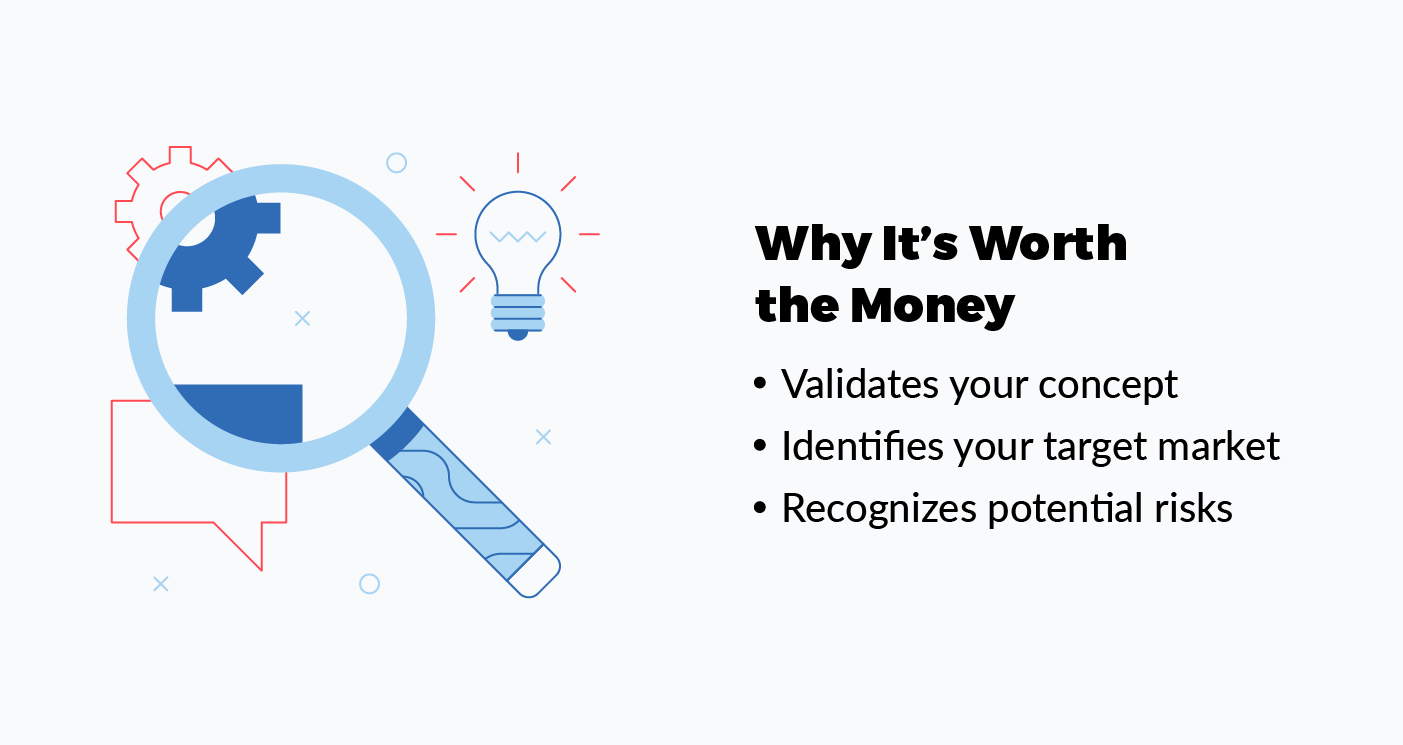 Market research is just a fancy term for doing your homework on the product or service you plan to make money off of. Many entrepreneurs will bypass market research because they are afraid it will be too expensive. Why would you want to spend money on something that proves what you knew all along? Because if you don't, it could be the sole reason your business fails. In fact, according to CBInsights, the #1 reason why startups fail is due to misreading market demand.
Market research can help you identify your target market—their thoughts, problems, likes, or dislikes—so you can present your product's message in the best way possible. Your budget for market research will depend on the industry, however, there is a ton of information available for free. If you're on a tight budget, head to the internet or seek advice from a mentor.
2. Tools & Technology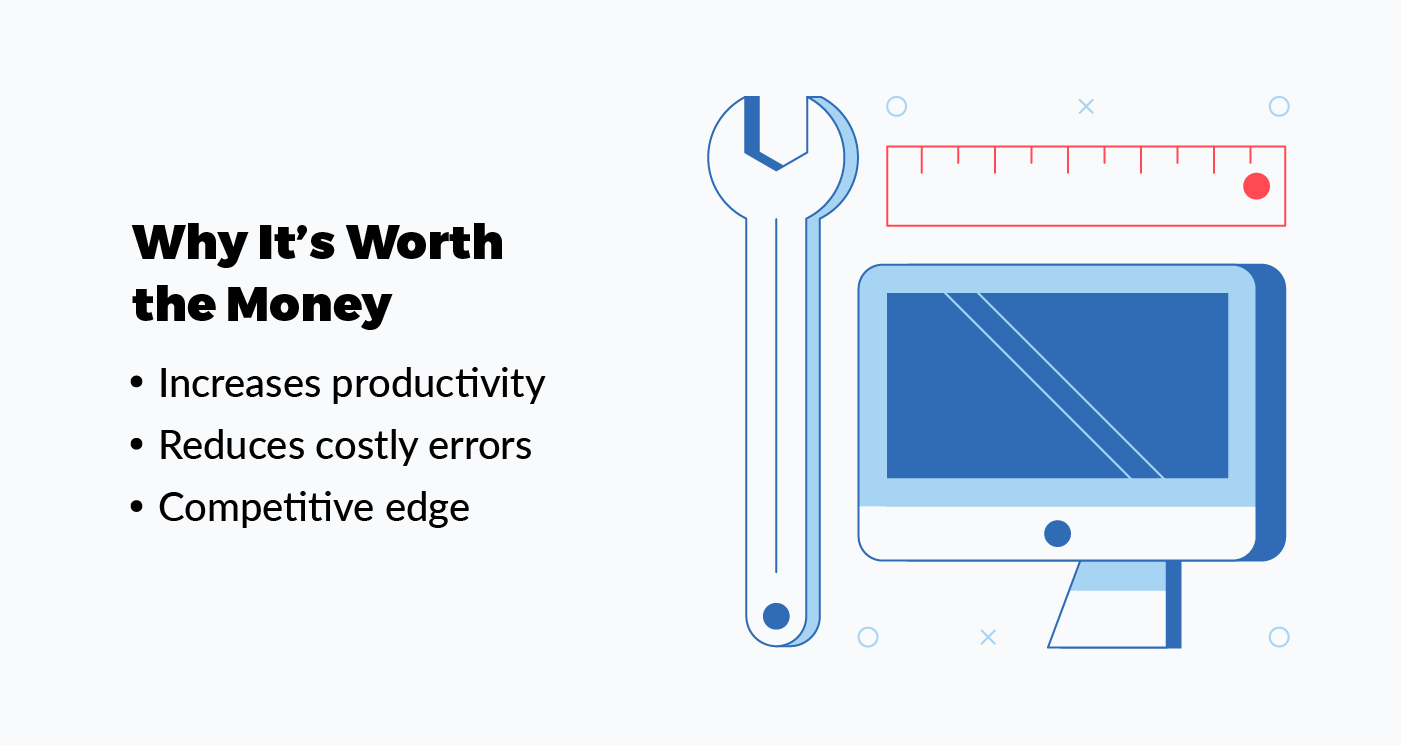 If you own a construction company, you need the right equipment in order to run your business successfully. The same is true for any business that requires manufacturing. Once you've proved market demand, it's time to invest in quality equipment that will bring your idea to life. Even if it's a service, the right tools and technology are critical to launching your idea off the ground in the most efficient way possible.
Make sure you have the right computer and phone needed to execute your business strategy. Of course, it's important to be smart about these purchases. Don't buy the newest Macbook because it looks cool. Make sure each tool and technology you are purchasing provides a return on investment.
3. Solid Team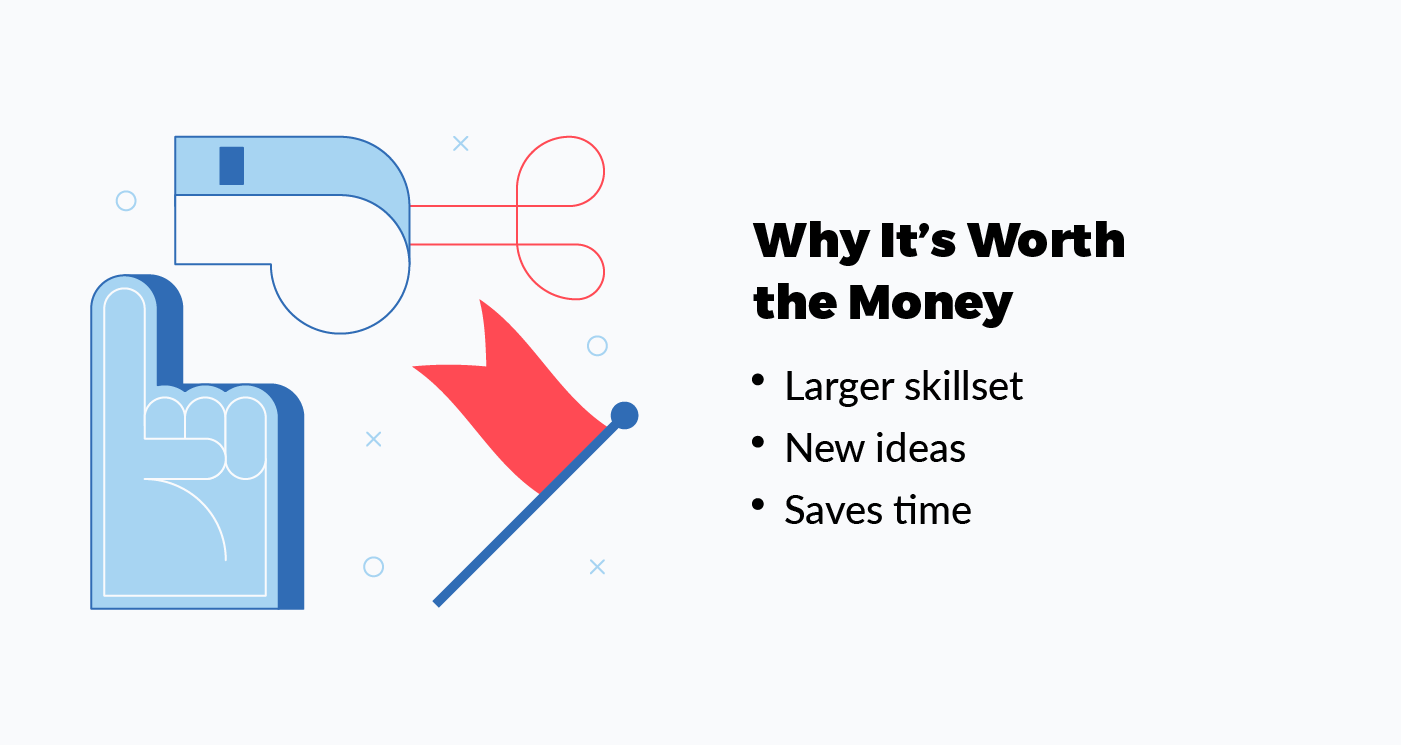 No one can build and scale a business alone; people are just as important to the company as products. In fact, if you look at a study by EarlyPad of over 100 startup post-mortems, 23% failed because they didn't have the right team behind them. The right people can lead your business to success, however, hiring the wrong people can drive your business to its demise.
Joe Zawadzki, CEO and founder of MediaMath, says "identifying your founding team, understanding what gaps exist, and determining how and when you will address them should be a top priority." Consider the long-term vision for your business and build your team around that. Identify the areas you excel in and hire people to fill the gaps. You're only as strong as the team around you. You should also ensure that you've accounted for the related costs to employees like time off when an employee is sick, health insurance, equipment and other expenses.
4. CFO or Accountant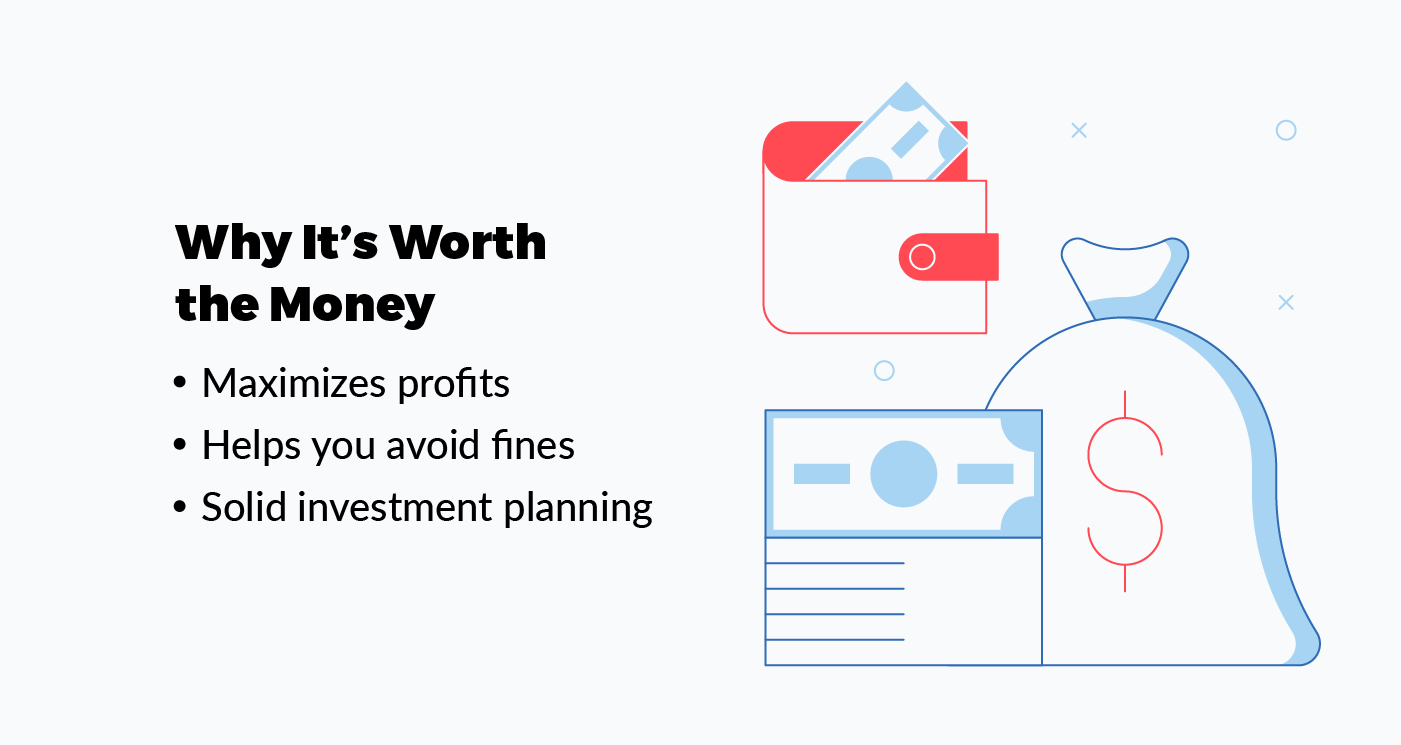 Part of surrounding yourself with a solid team includes hiring professional advisors. A CFO or accountant will help you set up a solid plan for your investments and keep your company spending in check. Going with your gut when it comes to financial decisions is not going to cut it—especially when it comes to a new business. A chief financial officer understands the financial economics of a company and has the ability to help it grow faster and smarter.
The money you spend on a savvy CFO or accountant is money they will make right back for you (and then some). A CFO will not only examine things like expenses vs revenue, but they'll also help you calculate an accurate ROI and build a future financial plan that will create a solid foundation for your company to grow on.
5. Branding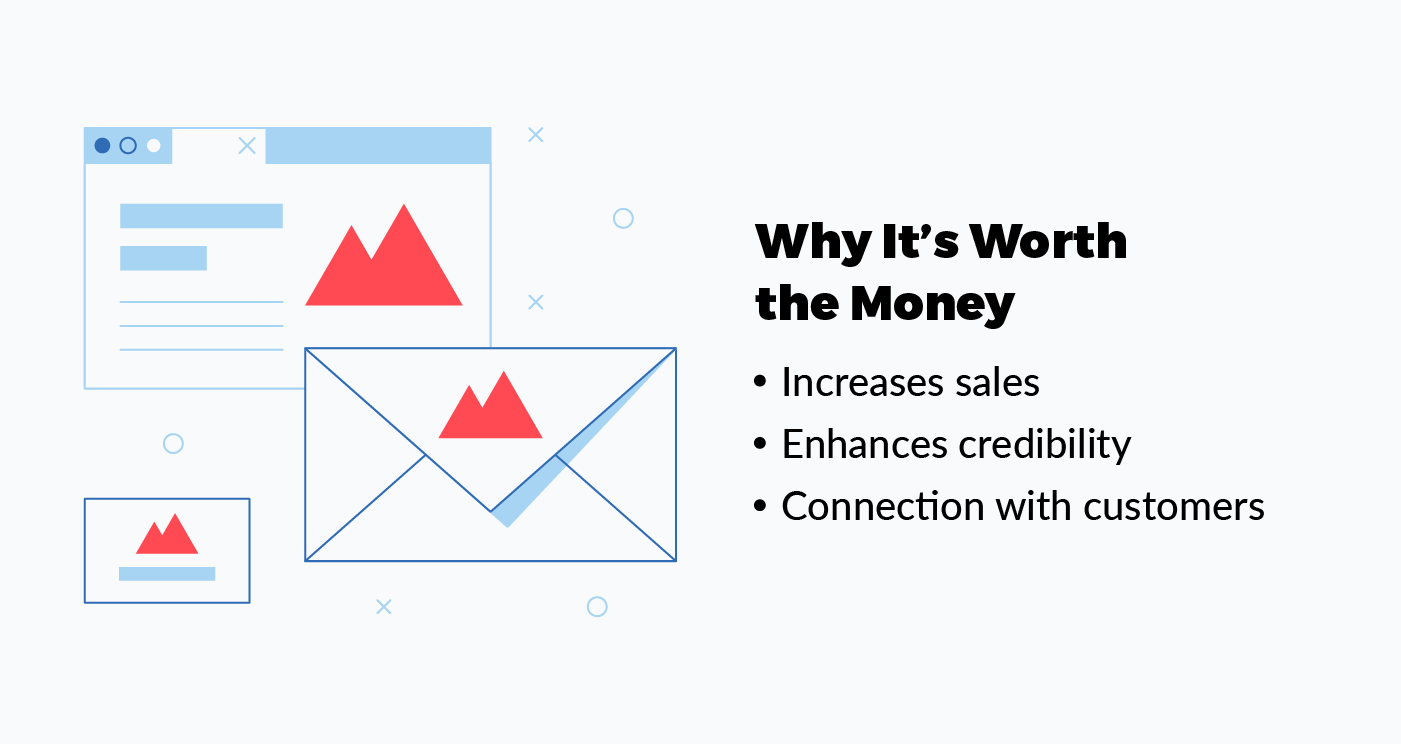 In a sea of businesses, it's important to make yours stand out. Great branding helps customers make a choice. In 2020, it's even more critical for companies to have a brand that stands for something. With the internet and social media, people are more likely to Google a product or service before they try it.
What do you want your brand to symbolize? Brands drive consumer behavior which directly correlates to the success of your business. Creating an established and well thought out brand early will set your business up for success and increase customer trust.
6. Marketing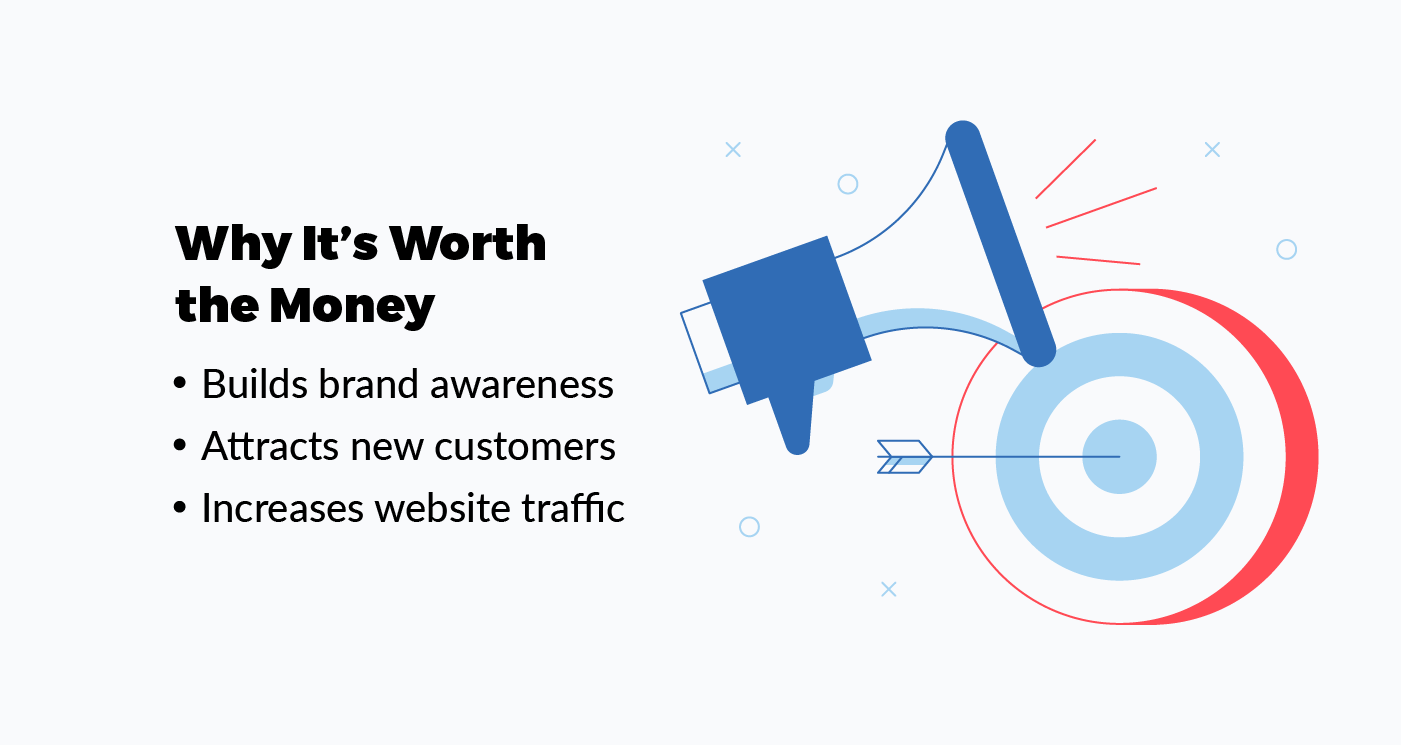 Marketing is critical to the success of your business. Especially at the very start. Similar to branding, marketing will help you drive sales and expand your reach. The best thing about it? You don't have to spend a fortune to see results.
In 2018, average marketing spending was 7.9% of revenues according to Web Strategies. In general, B2C businesses should be investing more in marketing than B2B businesses because they need to spread awareness to their customers online. However, all new businesses should plan to spend more on marketing because of the lack of customers and brand awareness. Don't know where to start? 92% of business owners believe that having an SEO-optimized website is the most effective digital marketing strategy.
7. Customer Service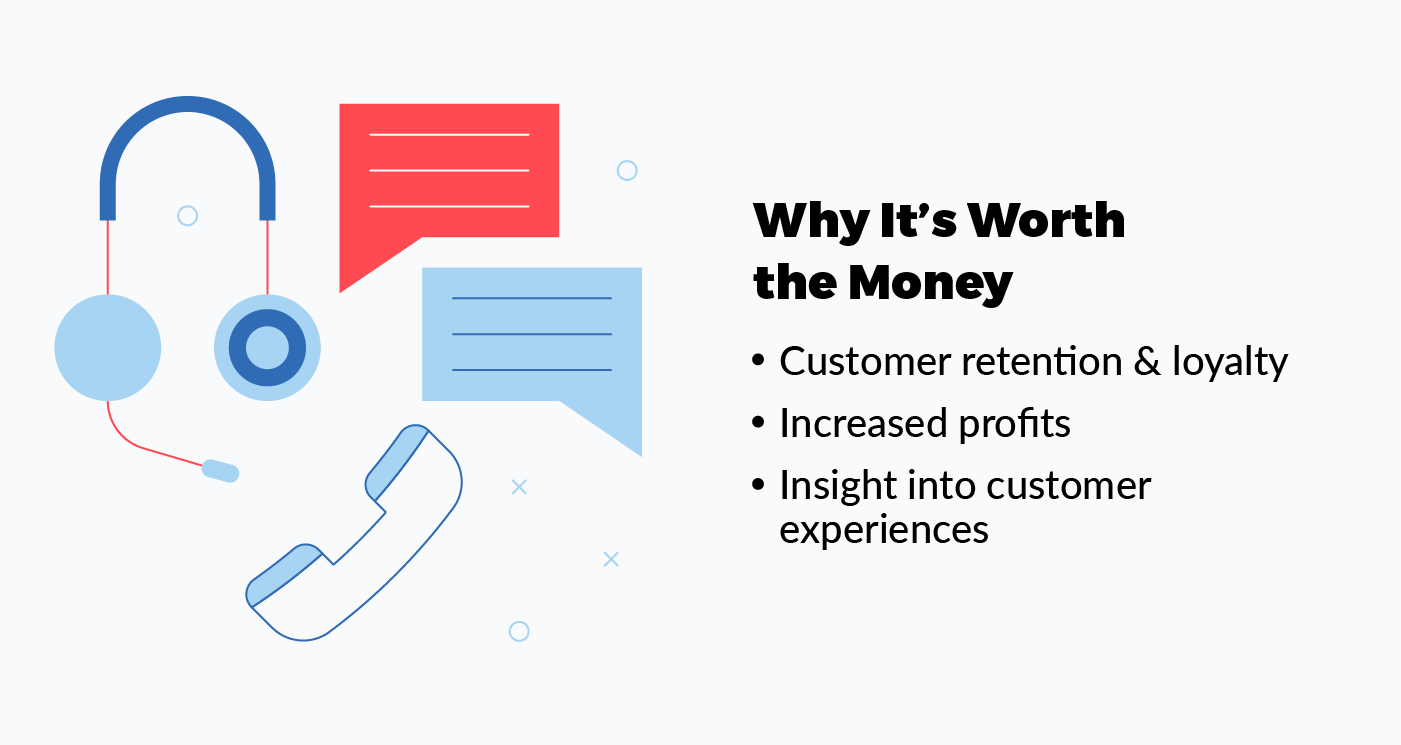 Your customer service team should be just as important as any other team in your business. A top-notch customer service department can become one of the most profitable areas of your business. In fact, 96% of consumers across the globe say customer service is an important factor in their choice of loyalty to a brand and 49% of American consumers switched companies last year due to poor customer service.
Still not convinced? Quality customer service goes beyond just customer retention—it cultivates a loyal following and helps redeem customer acquisition costs. Your customer service team plays an important role in representing and relaying your brand image to your customers. Happy customers = more business.
8. Networking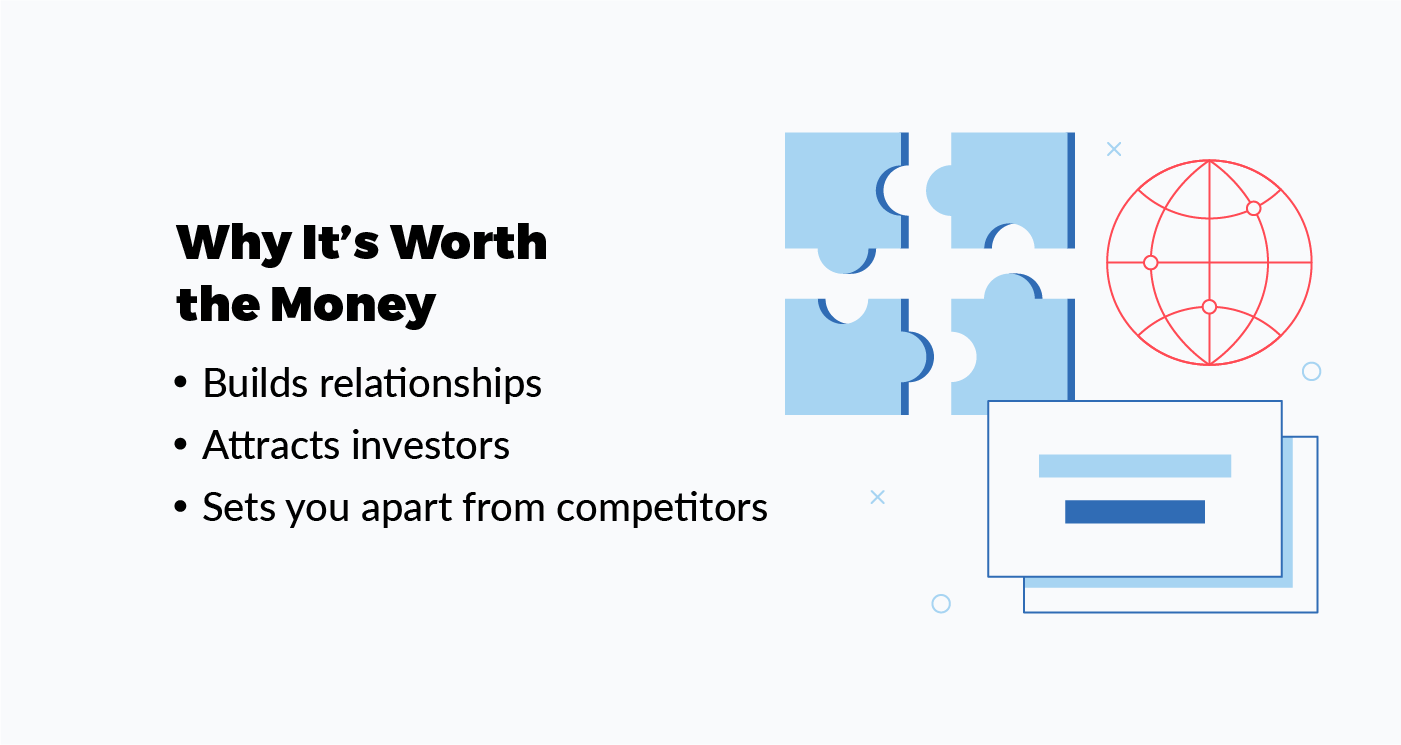 Li Ka-Shing, the richest man in Hong Kong, once said, "Always remember to buy lunch for people who are more knowledgeable than you, richer than you or people who have helped you in your career. Make sure you do that every month. After one year, your circle of friends should have generated tremendous value for you. Your reputation, influence, and added value will be clearly recognized." Networking is all about building relationships and the relationships you build will look great to investors.
The more quality connections you have, the more support your business has to help it succeed and the easier it is to attract investors. Networking also has the ability to set you apart from competitors by allowing you to leverage your brand story, vision, and value proposition. Not to mention, you are widening your prospective customer pool with every conversation you have.
9. Legal Advice
Whether you are a brand new business owner or a seasoned entrepreneur, it's important to consider legal advice. Many small business owners will write off a legal advisor as an unnecessary expense when in reality it is essential to your business success. Without one, you open yourself up to legal risk.
A legal advisor will write and review any legal business contracts, guaranteeing your business does not violate any laws. Without this, potential legal action can be taken against you resulting in the loss of your new business.
10. Insurance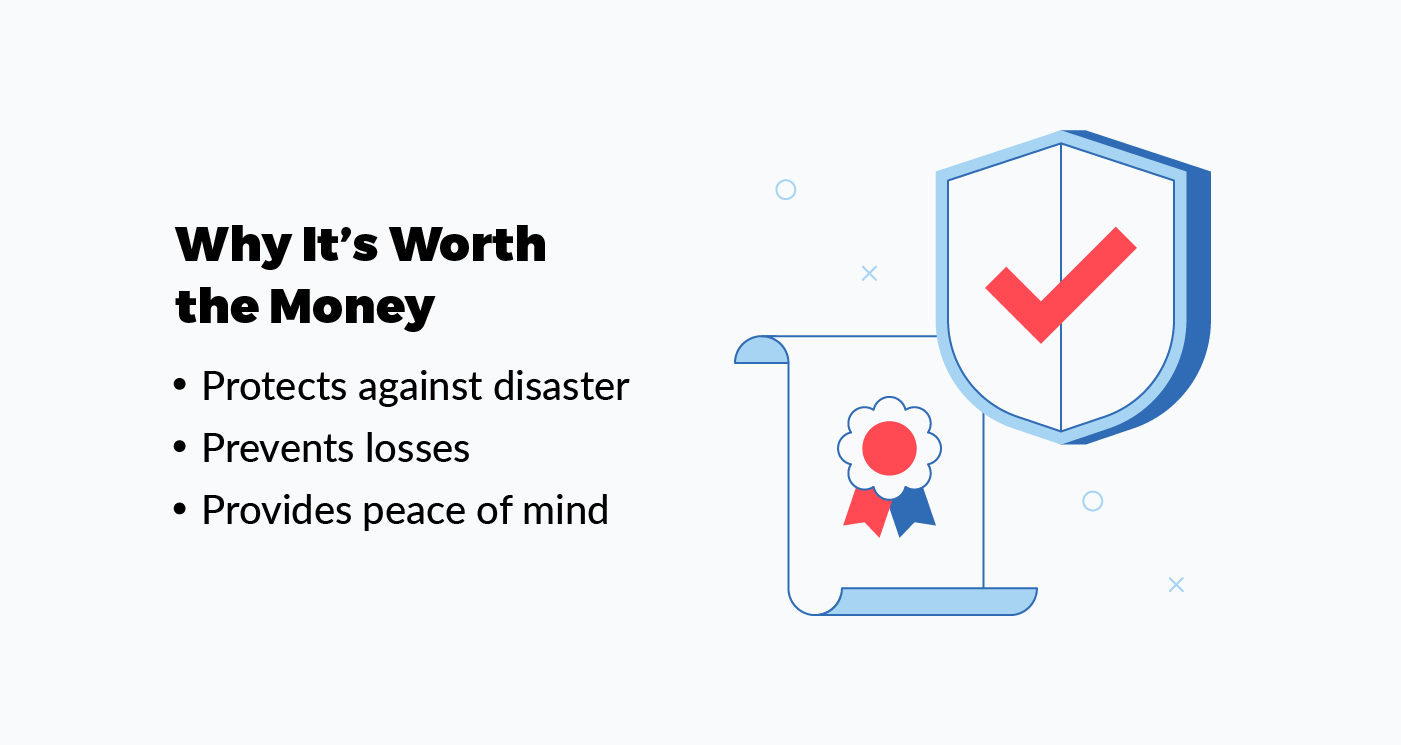 From equipment to employees, insurance is needed to protect all areas of your business. The types of insurance required will depend on the business you operate. For example, someone who runs a construction company will need different insurance from a travel agent running their company from home.
While insurance can get pricey, it is absolutely necessary for protecting your company against risks and liability. Accidents can come in many forms, from natural disasters like floods and fires to human disasters such as employee theft or injury. As a small business, your company does not have the financial wiggle room to survive major hardships. Consider getting a fidelity bond as well to prevent any losses resulting from employees.
11. Tax Professionals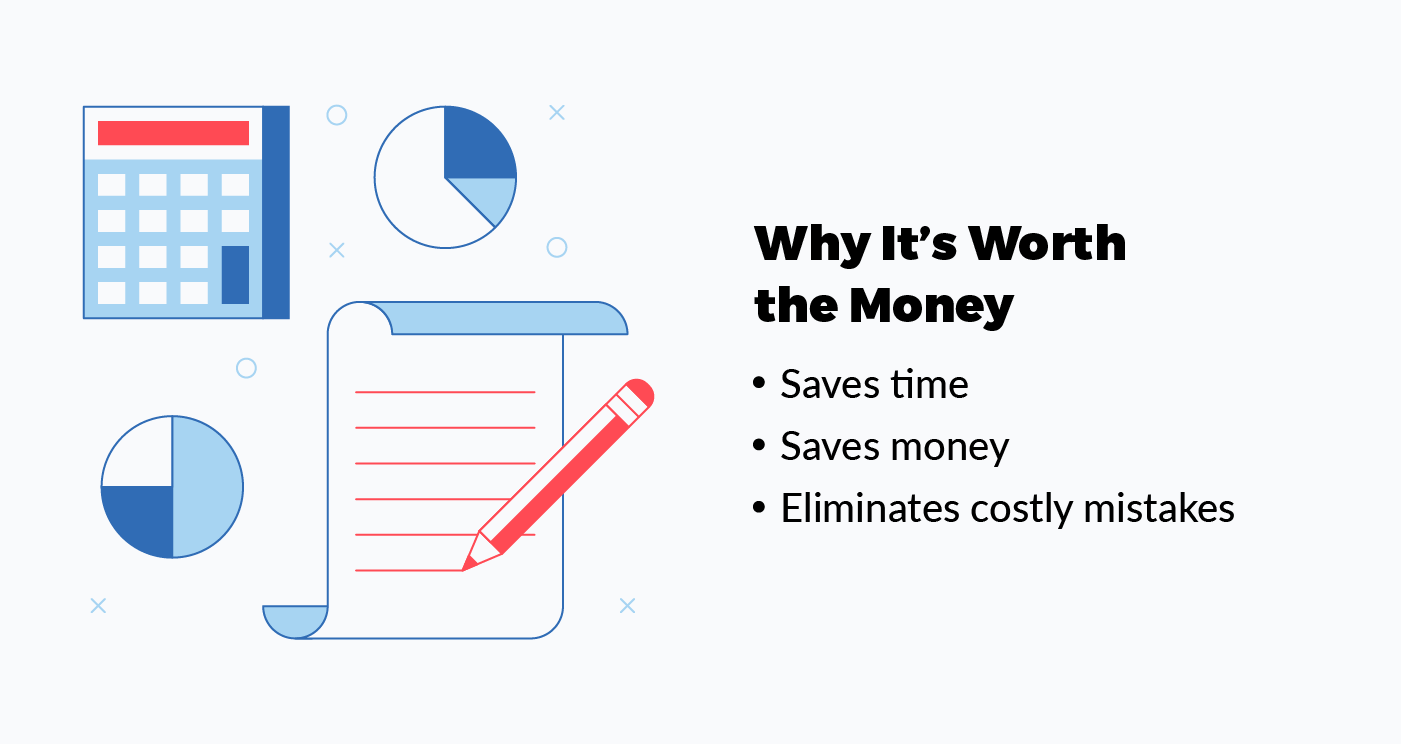 Doing taxes, especially for new business owners, can take hours and hours to complete. Hiring a tax professional will free up that time so that you can spend it building your business. Similar to hiring a CFO or accountant, hiring a tax professional will pay for itself.
As a new business, a tax professional will know all of the deductions you qualify for and what items are tax-deductible. They can also tell whether you should itemize or take standard deductions. Not to mention, having a tax professional prepare your taxes is tax-deductible itself.
When you start a new business and have little working capital, one of your main priorities is putting money into things that will give you the biggest bang for your buck. We recommend starting with market research and building your brand from there—remembering to hire a solid team around you. For more tips on where to put your money when starting a new business, check out our infographic below.

Sources: Inc. | Entrepreneur
---

---