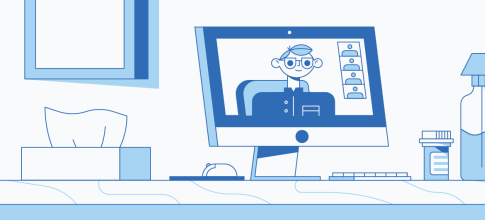 Today's current climate is challenging businesses to take proactive, fair, and compassionate measures for sick employees. An employee going through an illness should not be taken lightly and it pays to have a plan in place for when it happens. Clear protocols can help save you and your employee time, while also alleviating avoidable stress.
There are many things to know before an employee calls out sick. Below, we'll break down some of the important protocols so you can be there for your employees to keep them healthy and happy. Skip ahead to our infographic for quick tips on supporting a sick employee.
Table of Contents
Sick Employees, Remote Workers and COVID-19
  The World Health Organization (WHO) declared the coronavirus disease 2019 (COVID-19) a pandemic on March 11, 2020. Precautions to slow the spread of this disease have resulted in workplaces transitioning to remote setups to help employees abide by shelter in place and other mandates in their areas.
Employers can play a role in slowing the spread of COVID-19 by encouraging employees to work from home and limiting mobility to only essential tasks if possible. If your business requires employees to go in to work or your area allows you to open your doors, ensure you're following guidelines published by the Center for Disease Control and Prevention (CDC) to keep your employees safe. You can also contact your local officials to see what steps your city and state are taking to support businesses.
Additionally, you'll need a plan in place if an employee does fall ill with COVID-19 or another sickness. This may include a list of officials to contact if necessary, a clear sick leave policy in place, and a procedure to continue business operations while your employee is recovering. We'll cover tips for reviewing a general sick leave policy later in the article.
Take a look at the guides below to learn more about how to support your employees during this difficult time and prepare for potential hardships.
How to Prepare for Sick Employees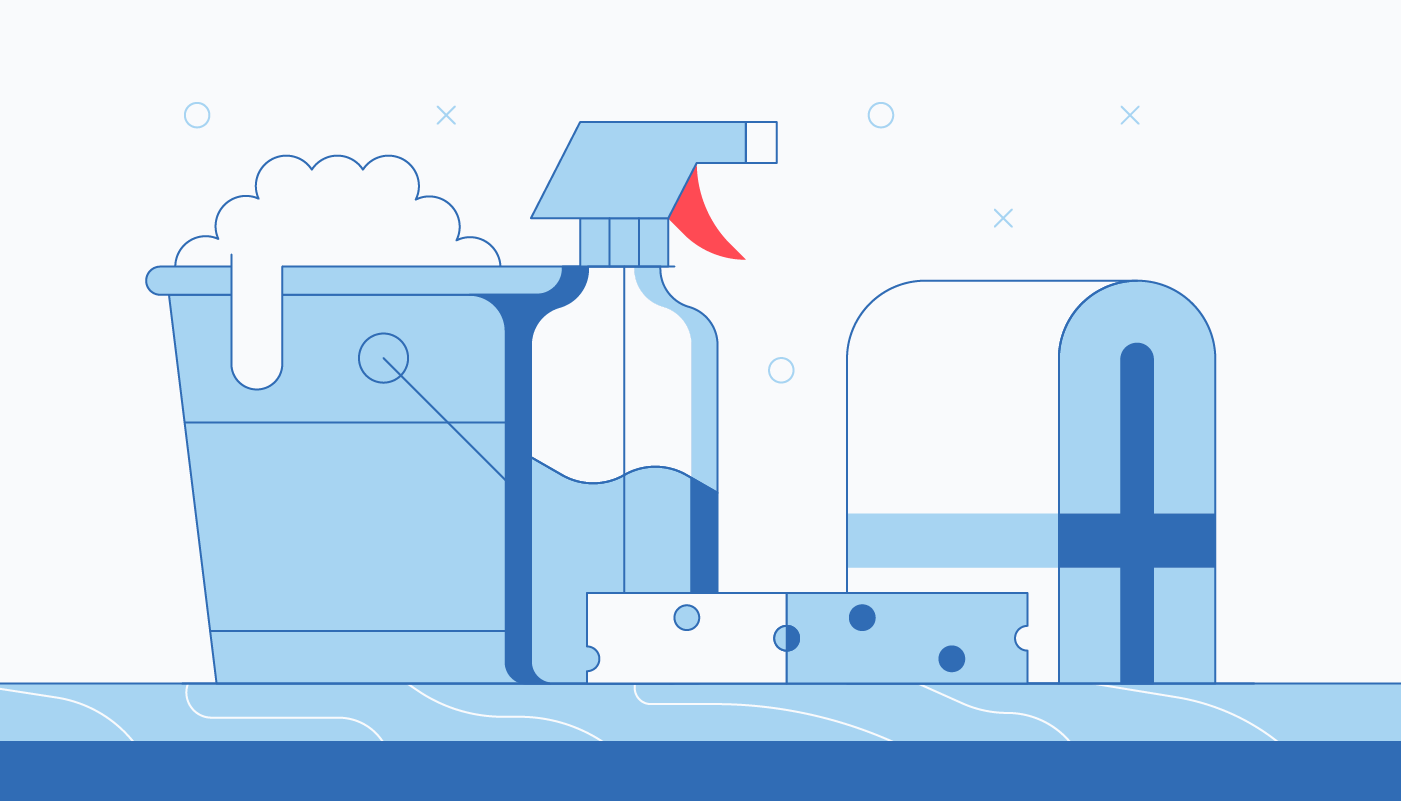 As an employer, you should stay up to date with related laws and regulations, update your sick policy, and keep your workplace safe. Take a proactive approach in your employees' health. Below we'll break down what to keep in mind when making a plan for sick employees.
Understand Laws, Programs and Entities Related to Sick Employees
Before making any decisions, it's crucial to understand what laws and entities govern sick employees. Your employees are entitled to rights and are protected by laws and entities to ensure they are fairly treated. We've highlighted a few key ones below.
Review Your Sick Policy
After familiarizing yourself with the applicable regulations, it's time to sit down and review your sick leave policy. We've rounded up key components below.
Keep the Workplace Safe
Employers can prevent illness by actively keeping the workplace safe and clean. Encouraging things like vaccinations, personal cleanliness, and a healthy work environment can go a long way. Here are a few recommendations from OSHA to implement in your workplace.
8 Steps to Take When an Employee is Sick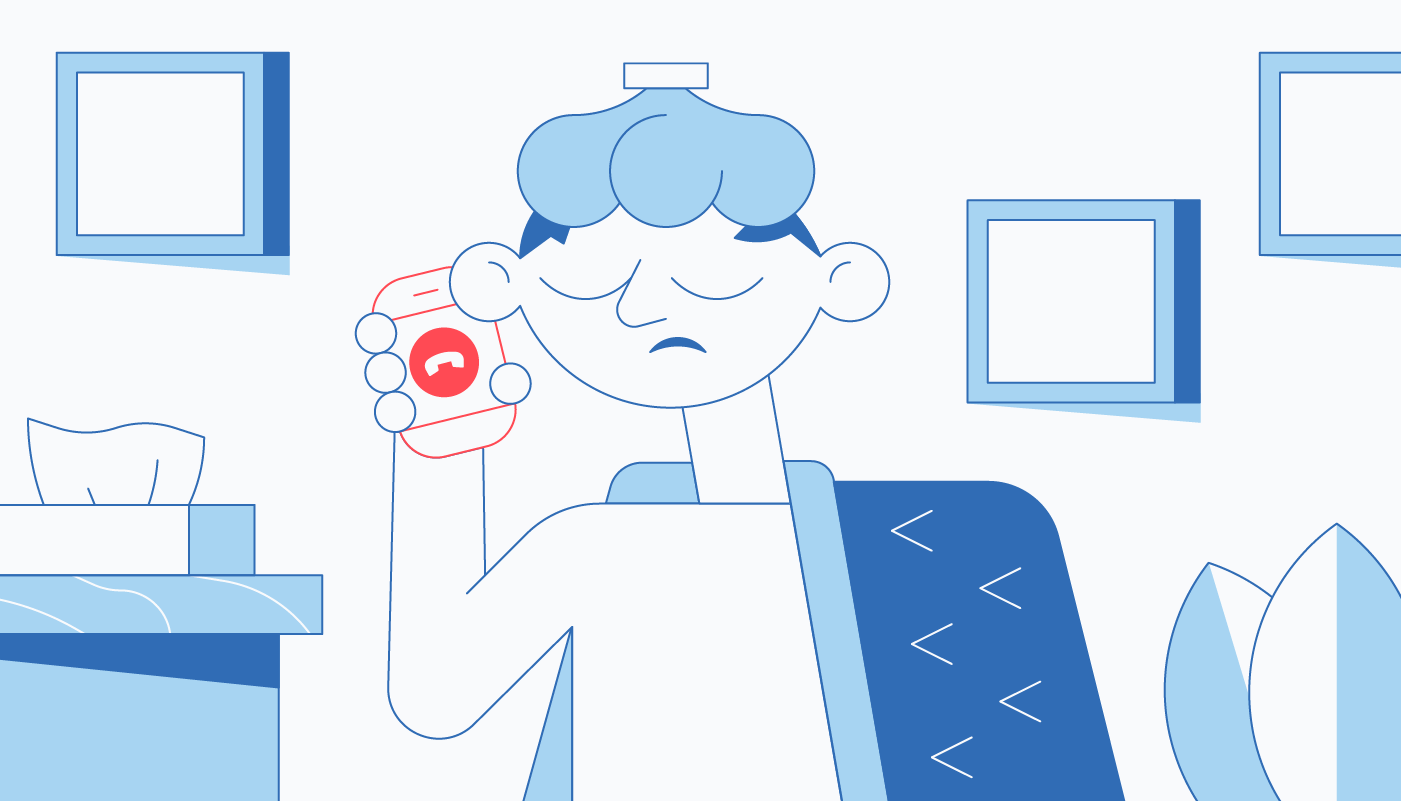 Take the steps outlined in your sick policy when someone calls in sick or if you notice an employee is under the weather. In these cases, you should take a fair, but compassionate approach, especially in these difficult times. Keep in mind employee rights and laws to ensure you're protecting their privacy and rights to work.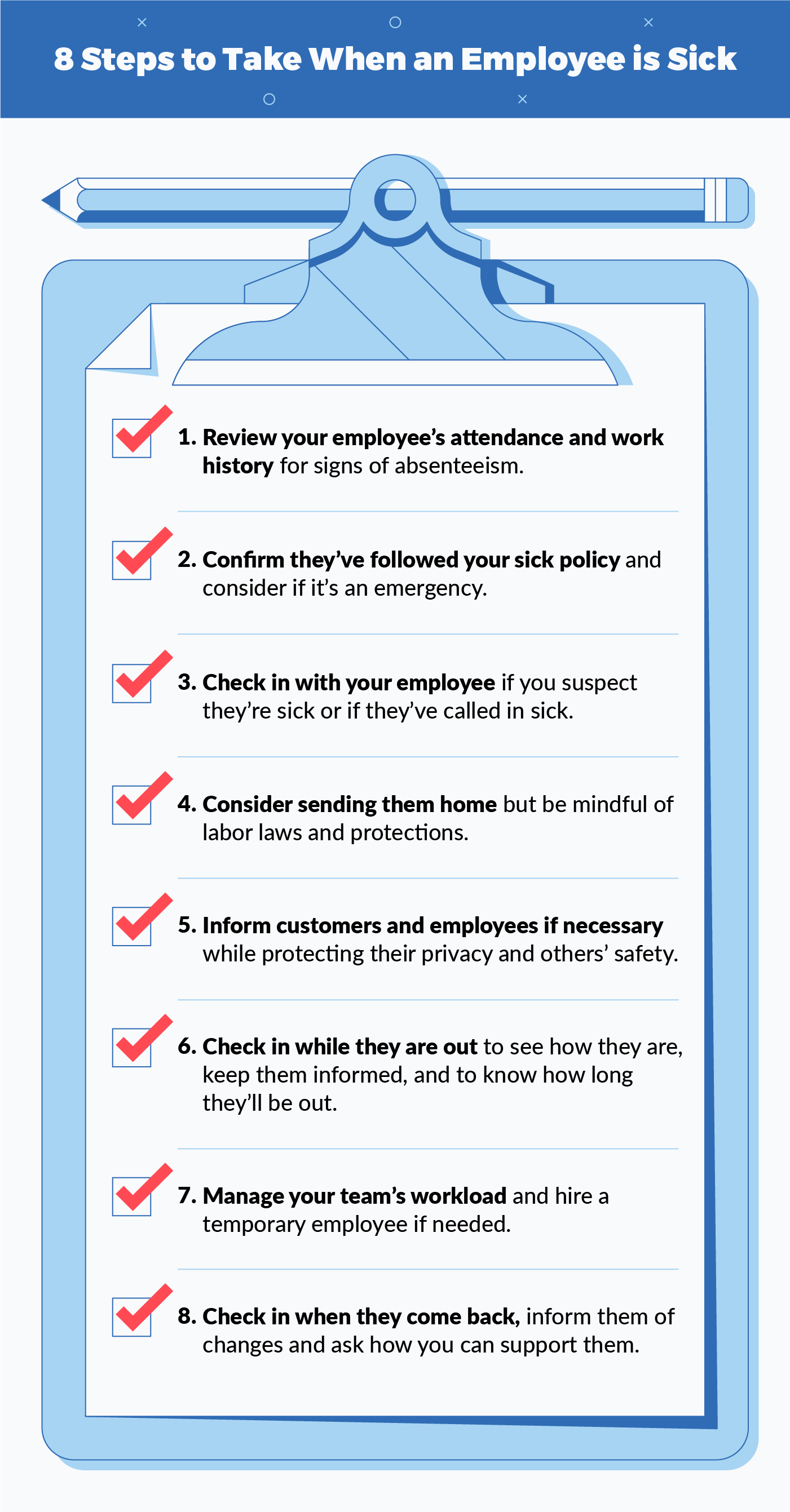 Getting sick is tough for anyone. The best way to support sick employees is to put together a plan, do your best to prevent illnesses in the workplace, and stay honest and open. To learn more about how you can be there for sick employees, take a look at our infographic below.  

  Sources: Journal of Occupational and Environmental Medicine | Robert Half 1, 2 | Bureau of Labor Statistics  
---

---