Being a licensed auto dealer can be a lucrative career move, but it requires an in-depth understanding of the car-buying industry as well as an investment of time and energy. Successful auto dealers come in many different forms, from new or used car lots to remote car dealers operating solely online. Regardless of the type of auto dealer you plan to become, it is crucial to start things off on the right foot from the beginning.
The most important aspect of becoming an auto dealer the right way is recognizing the licensing and bonding requirements put in place by each state. You will also need to gain an understanding of marketing strategies, business operations, and how much an auto dealership costs. This guide is meant to provide guidance on each of these topics so you can make the most of your auto dealership business.  
Table of contents:
How to become a car dealer
If you are asking yourself how to start a car dealership, you are far from alone. Thousands of individuals work as auto dealers, with or without a physical lot, and many make successful careers out of it. Being an auto dealer can lead to a fruitful business over time, especially for those who have industry experience and a knack for business operations. The process begins by choosing the type of car dealership you want to run, followed closely by abiding by the rules of your state.
Step 1: Choose a type of car dealership
One of the benefits of being an auto dealer is that licensed car dealers have several options as to how they will run their business. This means there are opportunities for those who want a dealership with new or used cars, or a combination of the two. Auto dealers may also choose to run their dealership on a physical lot, or without a lot location. Here's what you need to know about each option.
Dealership for new or used cars
Most states require you to select whether your new auto dealership will sell new or used cars. For new car dealers, you may need to be franchised directly through the manufacturer in order to operate legally. New car auto dealers can sell both new and used cars on their lots, but you will likely need to get a license for each type of car sale you plan to pursue.
How to get a used car dealer license
If you plan to sell used cars only, you likely do not need to be franchised through an auto manufacturer. However, you are still required to have the right type of license through the state. Also, used auto dealers can only sell used cars, not new, so be sure to take this into consideration before making your selection.
Dealership with or without lots
In addition to deciding on new, used, or a combination of new and used for your new auto dealership, you may also be wondering how to get a car dealer license without a lot. It is possible in some states to operate an auto dealership online, but you are still required to have the right type of license and follow all the steps below to ensure you are operating in line with your state's laws. An auto dealership without a lot can be beneficial in reducing start-up costs including having a physical location, but it comes with other challenges like marketing and special licensing in some cases.
Step 2: Check the dealer license requirements
After considering your options for new or used car sales, and businesses with or without a physical lot to work with car-buyers, your next step is to check your state licensing requirements. This is a two-fold process, including understanding the Department of Motor Vehicle or Department of Licensing guidelines.
Department of Motor Vehicles (DMV)
Part of becoming a licensed auto dealer is meeting specific requirements set out by your state's Department of Motor Vehicles, or the DMV. Through the DMV, auto dealers can review their licensing requirements and the process for obtaining a new or used auto dealer license. Each state varies as far as the guidelines for submitting a new or renewal auto dealer license, as well as the information necessary to submit along with an application. For instance, auto dealers operating in Delaware must complete a new application and submit through the DMV before beginning their business.
Department of Licensing (DOL)
In some states, obtaining your auto dealer license requires working with the Department of Licensing, either separate from or in conjunction with the Department of Motor Vehicles. The auto dealer license application requirements are often the same, but it is necessary to know which organization to submit your auto dealer license to.
Whether you are required to provide information to the DMV or the DOL, or both, you can contact your state's auto dealer organization directly to determine requirements. As an alternative, you can use the state requirements link provided here to see your auto dealer licensing guidelines based on where you plan to operate your business.
Step 3: Go through vehicle dealer training
In addition to understanding where to go for your auto dealer license, it is also essential to get the right training and education. New or used auto dealers, whether operating online or on a physical lot, need to know specifics about how the industry works, what customers want, and the legal requirements to stay in line with state laws and regulations. Car dealership statistics have shown that 68% of buyers are more likely to purchase a vehicle from a dealer who is in compliance with federal regulations. Auto dealer training may be required as part of your licensing process. Even if it is not, it is an important part of setting your business up for success.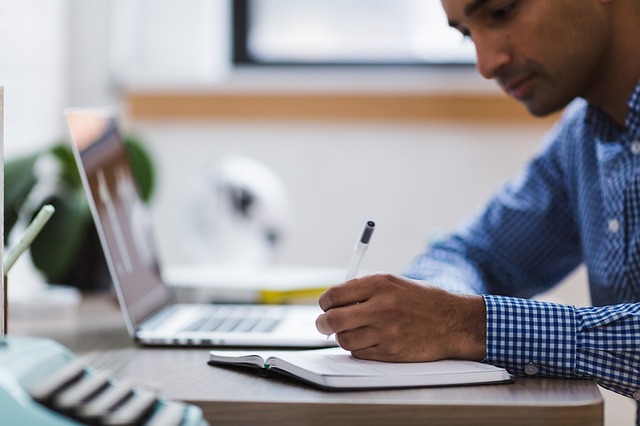 Auto dealer education courses are available both online and in person, through a variety of sources. You may check with your local college or university to see what training opportunities are available. Also, several educational organizations offer training for new and seasoned auto dealers, like the Auto Dealer Training Association.
Step 4: Create a business plan
Once you have your marching orders for getting your license as an auto dealer and your training requirements are met, it is time to establish a business plan. There are several components of a sound business plan for auto dealers, including selecting a location, determining a budget and expenses, choosing employee roles, and identifying potential marketing strategies. Here are a few points to consider for each.
Choose a location
Location is one of the most important aspects of starting a new or used auto dealership that will be successful over time. If you plan to have a physical lot, selecting your location is crucial. Auto dealers should consider the ease of accessibility for customers and manufacturers, as well as the size of the lot and office. It is also important to recognize if there are any state laws dictating how large or small a lot may be. You may also need to check with your local zoning office to ensure your lot is properly set up to operate as an auto dealership.
Work out a budget
Several expenses fall on the shoulders of new auto dealers, from licensing and bonding requirements, to training and hiring staff, getting inventory, and securing a location on which to do business. Each of these costs varies from auto dealer to auto dealer, but you can use the information found here to gain an idea of your initial investment.
For example, securing a location for your auto dealership can cost between $8,000 and $20,000 per month, but registering your business and taking care of licensing costs may only require a few thousand in total, one time. Be sure to calculate all your potential and known expenses and include in your business plan.
Decide on the number of employees
Running a successful auto dealership on your own is not often a realistic idea, unless you are planning to operate mostly online. If you plan to have a physical location, however, you will need a staff to help with the day to day operations. For instance, a sales team, a service department, and finance employees may all be part of your auto dealership business. Think about what you need to cover in terms of daily activities and tasks, and plan your employee count – and budget – from there.
Study different marketing strategies
Auto dealerships are a highly competitive business, so it is also necessary to evaluate your need and strategy for marketing initiatives. Marketing as an auto dealer may include several components, including social media and online ads, print ads or radio and television commercials, or word-of-mouth marketing from the ground up. Whatever the strategy that may work best for your auto dealership, be sure to have a plan in place from the start, alongside a budget for marketing activities along the way.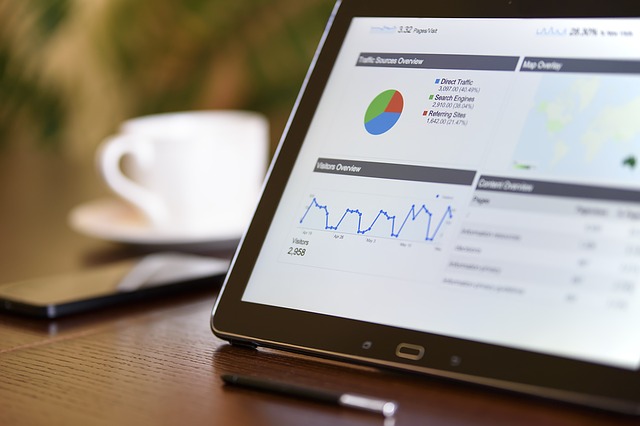 Step 5: Get your car dealer license and bond
Once you have put together a business plan, received your auto dealer training, and uncovered your dealer licensing requirements, it is time to go through with the licensing process.
Determine which type of license you need
The first step is to determine what type of license you need, based on the guidelines of your state. There may be different requirements for new auto dealers, used auto dealers, those operating a physical location and those working through an online business structure. Check with your state DMV or DOL to determine the type of license application you need for your specific business model.
How much is a car dealer license?
Because each state has its own requirements for new and used auto dealers, the licensing costs vary depending on where you operate your dealership. For instance, California auto dealers pay the following costs when applying for a new license:
$175 initial application fee
$100 auto broker fee
$70 per location
$300 new motor vehicle board fee
$71 per car dealer plate, plus any county fees
Other states have similar fee structures, but it is your responsibility as a new auto dealer to determine what you will owe. These fees, either in full or in part, need to be submitted before you can receive your auto dealer license.
Get a surety bond
All states require new auto dealers, regardless of their business model, to obtain a surety bond. As an auto dealer, a surety bond helps protect your customers from unlawful or fraudulent acts. Getting an auto dealer surety bond is a relatively easy process so long as you have followed all the steps mentioned above. The right surety agency can get you approved for a new auto dealer bond in a matter of a few moments, through a brief online application. You can take a look at the most frequent surety bond related questions.
Surety bond agencies check your credit and financial track record to ensure you are a good applicant for a new auto dealer bond. You can still get a bond if you do not have the best credit, but it may cost more to do so. You only pay a percentage of the total bond amount, dictated by the state where your business operates, so the full cost does not fall on your shoulders. Once you receive approval for your auto dealer bond, this is sent along with your auto dealer license application to your state organization. Then, you will receive your license to do business legally as a new auto dealer. title="Get a FREE Auto Dealer Bond Quote" If you would like to learn more about what surety bonds are and how they work, you can read our detailed guide here.
How to apply for a dealer license
Each DMV or DOL provides an auto dealer application that includes several parts. Your application may involve submitting to a criminal background check, having a legal business structure and name, obtaining a business location or office location for record maintenance, and having a letter from a franchise if you plan to sell new vehicles. Auto dealer applications may also require an inspection of the lot, permit and zoning requirements, liability insurance coverage and often a surety bond.
When this information is gathered and the application form is completed, these are sent to the organization that reviews and approves new auto dealer licenses.
---

---