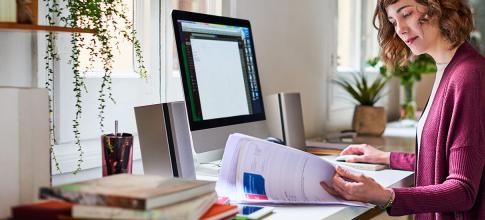 The process of becoming an insurance broker isn't as complicated as it might seem at first glance. You'll need the correct educational background. 
After that, it's simply a matter of completing the pre-licensing requirements, passing a background check, getting an insurance bond, and passing your broker exam.
What is an Insurance Broker?
The insurance industry is complex and often confusing. Insurance brokers help people navigate the maze of options. They are middlemen between insurers and consumers. Since brokers don't work directly for insurance companies, they're able to shop around and find their clients the best possible coverage.
If you become a broker, you can specialize in one type of insurance coverage, such as accident and health, but it's also possible to work with multiple types. Keep in mind that your state might require separate licenses. 
The work environment varies. Insurance brokers work on their own or in a brokerage firm. They might do their job from home and offer an online service or spend their days in an office.
What Are The Responsibilities of an Insurance Broker?
Because insurance brokers work on the customer's behalf, in some areas they have a fiduciary duty to act in the customer's best interest. 
For example, the California Department of Insurance (CDI) states that all brokers must place the client's financial interests ahead of their own. They have to inform their clients of all worthwhile insurance offers, and they can't advise the client to accept a deal that isn't good for them. 
Brokers are also responsible for staying abreast of the latest changes in the insurance industry.
What Qualifications Does an Insurance Broker Need?
To become an insurance broker, the education requirements are simple. You must have your high school diploma or a GED. A higher degree or experience in the insurance industry is helpful but not always required. 
In most areas, you'll need to take courses from the state's licensing board or an approved organization, and then pass an exam to qualify.
Image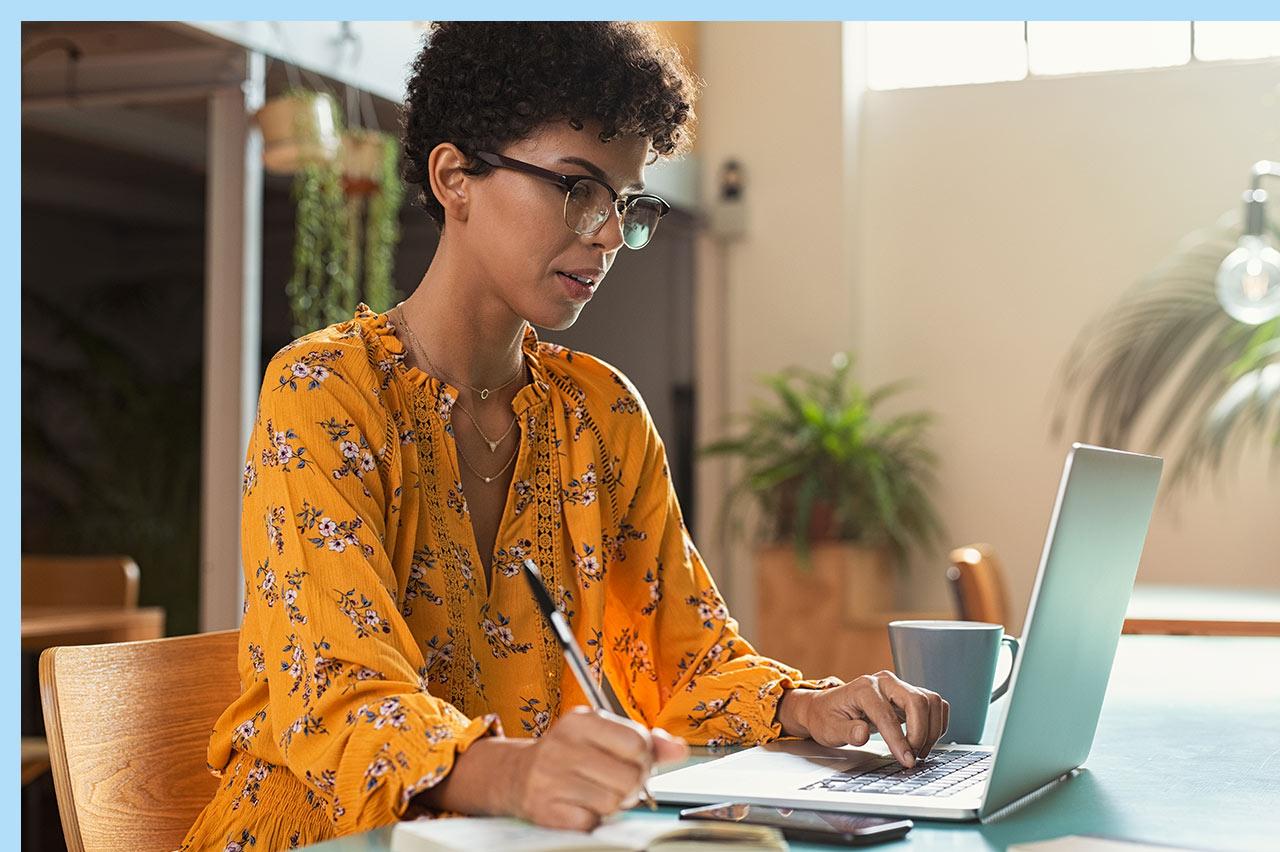 Step-by-step Process
#1 Check the Requirements in Your State
Each state has its own set of rules, laws, and regulations for brokers. For example, some states require a producer license instead of an insurance broker license. You can visit the National Insurance Producer Registry (NIPR) website to see the rules for your state.
#2 Complete Pre-licensing Requirements
During the pre-licensing phase, you'll learn the basic job duties of an insurance broker. This prepares you for passing your licensing exam.
Complete required coursework: You'll learn the nuts and bolts of being an insurance broker.
Submit your fingerprints: Some states require you to submit your fingerprints for a background check.
Take the qualifying exam: The broker exam covers state laws and insurance products. You may need to take a few exams if you plan to work in more than one insurance area.
#3 Submit Application
Complete the requirements and submit your licensing application along with the associated fees right away to avoid missing any deadlines. 
#4 Get an Insurance Broker Bond
Most states require an insurance broker bond before you can start working. This type of surety bond is an agreement between three parties: the broker, the surety agency, and the state.
By granting the bond, the surety agency guarantees that the broker is financially capable of paying any claims put on the bond. The broker agrees to follow the terms of the bond and to repay the surety agency if anyone makes a valid claim. States require surety bonds because they protect customers and hold brokers financially accountable.
In some states, you'll learn more about what surety bonds are in your pre-licensing courses.
Image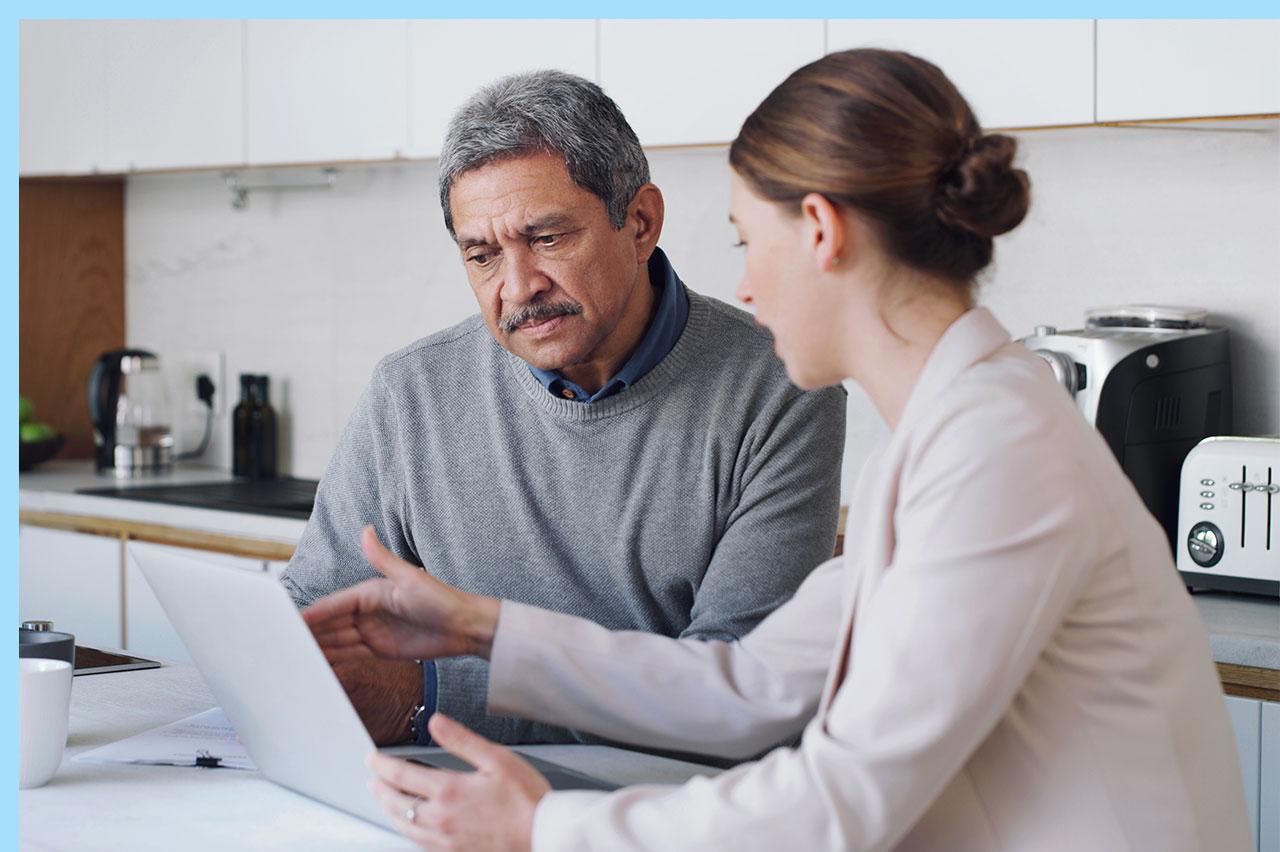 How Long Does it Take to Become an Insurance Broker?
Check with your state to determine how much education you need. In many places, you only need a high school diploma. However, most brokers choose to get a bachelor's degree in areas like business, economics, or finance. If you take this path, expect to spend at least four years preparing for your license.
To meet your state's pre-licensing requirements, you'll typically take a number of courses from an approved provider. For example, there are classes covering life insurance, accident and health, casualty, public insurance adjusters, and more. Classroom courses can take around 20 hours to complete.
How Much Does an Insurance Broker Earn?
An insurance broker makes an average of $72,568 in the United States according to PayScale. Entry-level brokers with less than a year of experience can earn an average of $50,064.
Insurance brokers earn most of their money through commissions paid by insurance companies when they arrange a sale. Some brokers also charge a broker fee. The amount of the commission and fees vary by company and state. 
What's The Difference Between an Insurance Agent And an Insurance Broker?
An insurance broker might sound similar to an insurance agent, but their roles are different. Most agents work directly with insurance companies to sell policies. An insurance broker, on the other hand, works with customers to choose policies. 
Typically, insurance laws prevent brokers from doing the actual underwriting. When the customer decides which policies they'd like, the broker turns things over to an insurance agency to bind the coverage.
To choose which job would be better for you, ask yourself whether you prefer to represent insurance companies or to represent consumers.
Do I Have to Renew my License?
Yes, you'll need to renew your license. Most states require renewals to keep insurance brokers current on insurance laws and other changes in the industry. In some states, like California, renewals require a specified amount of continuing education. Check your license or licensure documentation. They should list your license expiration date. 
You should also check with the state licensing board ahead of time so you can fulfill any educational requirements and pay the licensing fees.
How Can I Get Experience?
Degree programs, internships, and certifications all offer vital experience. Your state might require continuing education for licensure. If it doesn't, these will still give you the knowledge you need to excel as a business entity.
Internships: Internships give you hands-on experience when you're starting out. Brokers don't typically work for agencies, but if you choose to intern for one, you'll get a look at a different side of the insurance industry. You'll learn about different types of insurance policies, underwriting, and how agents sell insurance, which can help if you need to work with one in the future.
Degree programs: A bachelor's degree or higher will give you training in relevant business-related fields like marketing and finance. Other subjects like psychology and risk management can improve your communication and sales skills. Most continuing education courses give you the chance to network, which can help you arrange internships and future jobs. 
Certifications: Insurance brokers can earn professional designations to continue advancing their careers. Professional certifications also help them stay on top of new laws and policies. The Certified Professional Insurance Agent (CPIA) Designation is a way to learn new sales techniques and marketing tactics and is open to everyone. However, other certifications like the Certified Insurance Counselor (CIC) program require at least two years of full-time experience in the industry.
Ready to Get Started?
If you're ready to become an insurance broker, take stock of where you are now. Do you meet the basic education requirements? Can you pass a background check? Does it seem like interesting work? If so, start the pre-licensing process, get your insurance broker bond, take your broker exam, and apply for your license. 
---

---