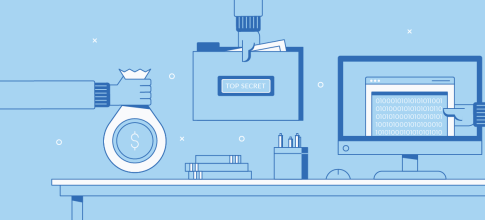 Employee theft takes a big toll on companies. Contrary to what you might think, employee theft goes beyond stolen cash. Business ideas, supplies, data, and time are all things employees can take. Workplace thieves are typically motivated by financial need or revenge. A Tesla employee sabotage is an example of how revenge can result in major losses for a company. The work from home shift also challenged employer trust as teams work privately and unmonitored in their homes.
However, there are ways to prevent employee theft if you're proactive and know the red flags. Below, we'll go over types of theft, the signs, and ways to prevent employee theft. You can also jump to the infographic below to learn all about employee theft.
What is Employee Theft?
Employee theft is when an employee steals assets from an employer. Assets include money, stocks, inventory, supplies, or time. Employers should stay on the lookout if items are misplaced, miscounted, or seem off.
Types of Employee Theft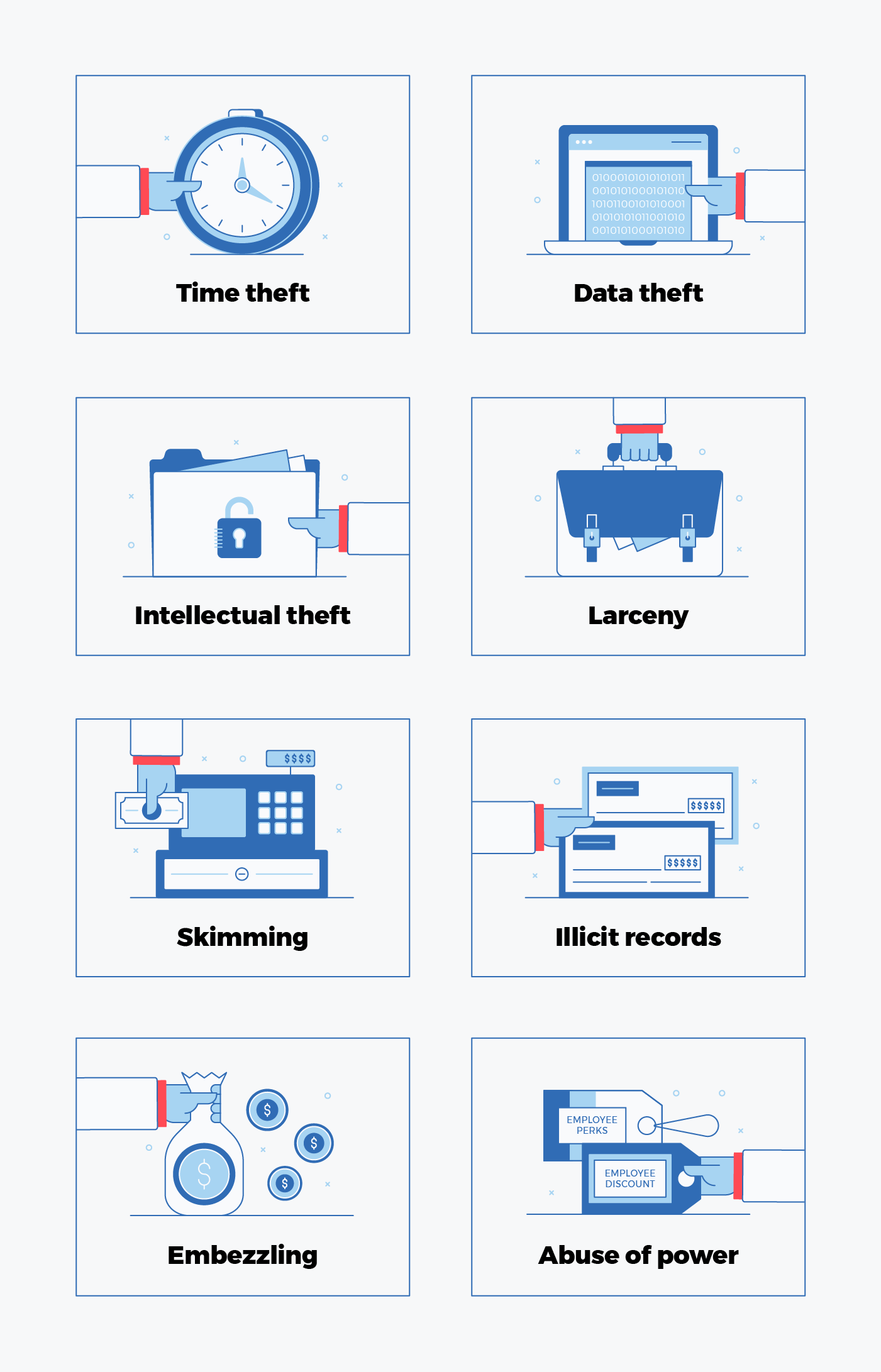 There are many ways employees can steal. Knowing the different types gives businesses a better idea of what red flags to watch for. Even the smallest companies have assets employees can pocket. Here are a few types of employee theft.
How Do You Spot Employee Theft?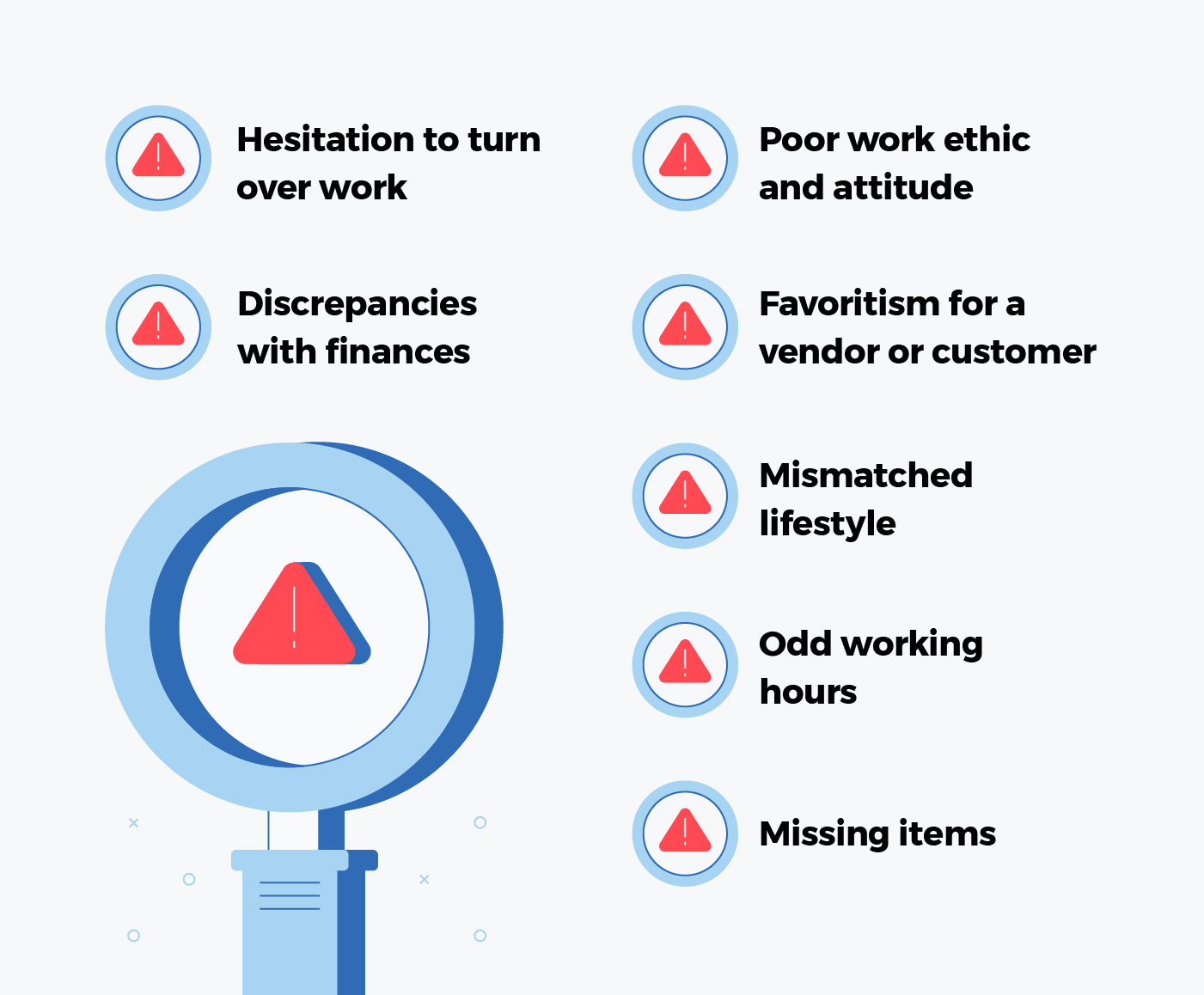 You can spot employee theft by keeping tabs on your most valuable assets to look for strange changes in amounts, locations, or your employees' behavior.  The Association of Certified Fraud Examiners (ACFE) 2020 Reports to the Nations found that only 2 percent of occupational fraud cases are found by confession. So, it's up to employers and trustworthy employees to know the signs. Here are a list of signs to spot employee theft:
How Does Employee Theft Affect Companies?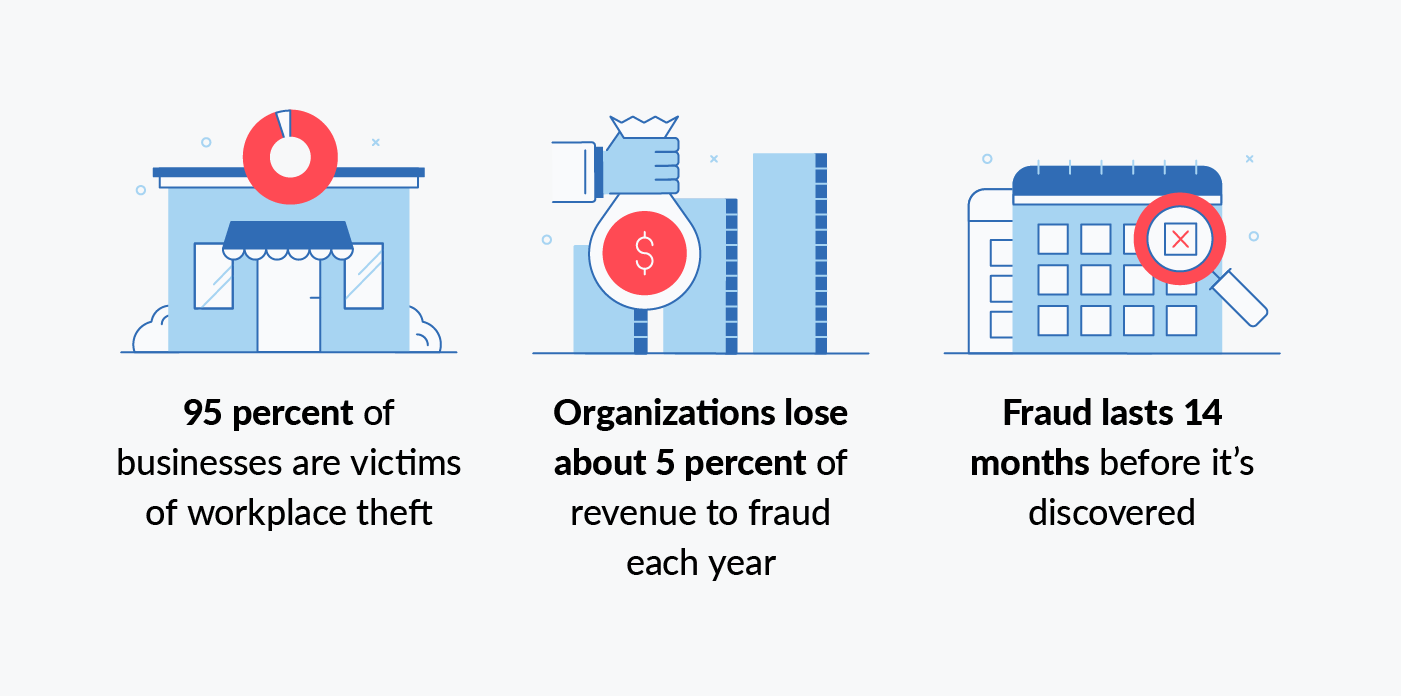 95 percent of all businesses fall victim to theft in the workplace. The same ACFE report mentioned earlier found that fraud cases last 14 months before they're discovered. These cases result in a loss of $8,300 per month. The ACFE also found that the median loss per case was $125,000 and organizations lose about five percent of revenue to fraud each year.
What Causes Employee Theft?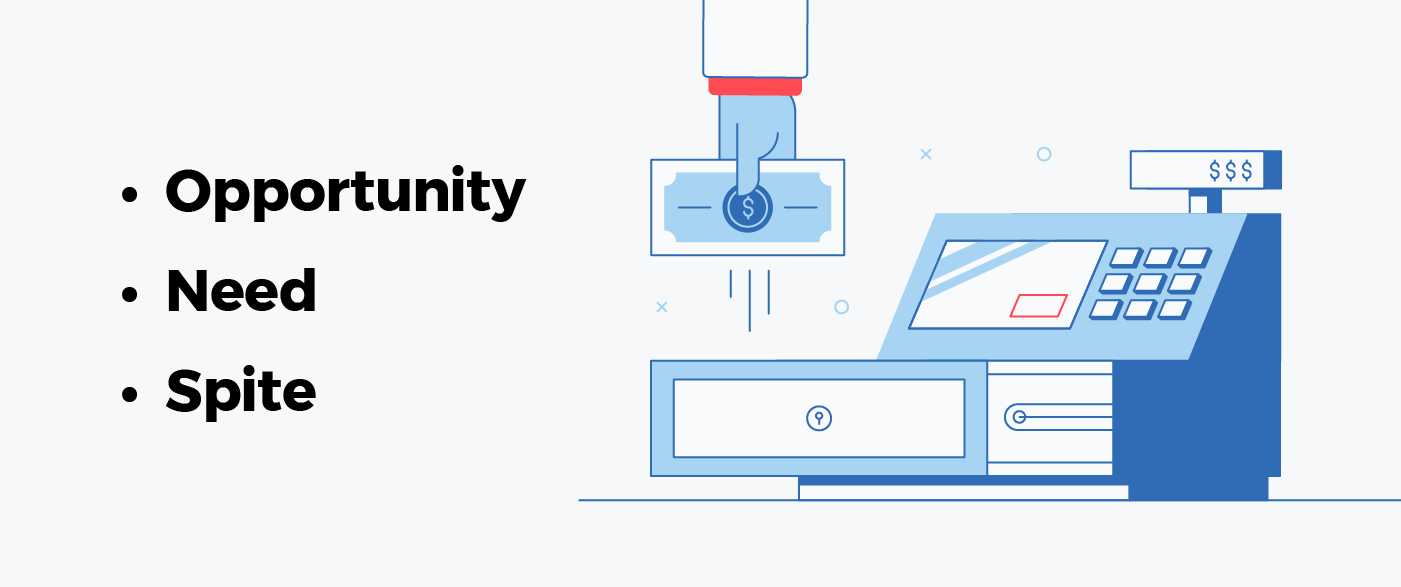 Employee theft happens because of spite, opportunity, and a lack of consequences. Employee theft can happen with any employee including managers or low-level workers. Here's why employee theft occurs:
How to Prevent Employee Theft
Business owners can prevent employee theft by hiring the right employees, having clear policies, and cutting down opportunities. Here are some steps to take to prevent employee theft in your business:
Employee theft is preventable if you keep an eye out for the signs and take the right steps to prevent it. Understanding the types of theft is also crucial to know what to look for when auditing your assets. Take a look at our infographic below to learn more about the impact of employee theft.

---

---