The past several months have been unpredictable and even stressful for many freight brokers due to the industry changes brought on by MAP-21 (specifically the $75K freight broker bond requirement increase). For a change of pace, we compiled a top 6 list of the blogs and resources to keep updated with freight and trucking industry news, equipment reviews and thoughts from real drivers on the road. We present you the "Top 6 Freight Broker and Trucking Blogs".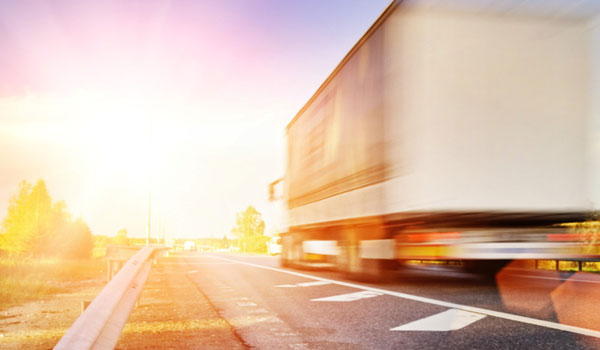 #6: Zipline Logistics
Zipline Logistics is a digitally-enabled, managed transportation partner located in Columbus, Ohio that specializes exclusively as a logistics provider in the consumer goods sector. They work alongside clients ranging from some of the largest food and beverage business in the world to the brightest up-and-coming CG brands in North America. They also have a blog that has many great resources relating to the logistics industry.
#5: American Trucking Association
The American Trucking Association blog (ATA) is the largest national trade association for the trucking industry. Their website offers economic and safety updates affecting the trucking industry, and a variety of newsletters. The ATA also holds conferences around the country regarding education, policy discussion and more throughout the year.
#4: Dial-A-Truck
Dubbed the "original load board" DAT (Dial-A-Truck) and the DAT blog provides freight broker, carrier, driver and shipper news as well as supply and demand trends, forecasting and capacity planning. DAT also offers a weekly newsletter that provides freight and rate trends.
#3: Transport Topics
While this isn't technically a blog, Transport Topics labels itself "the newspaper of trucking and freight transportation". You can find their broad range of trucking and freight related articles on their website, as well as the print version of their magazine.
#2: Truckinginfo
Truckinginfo offers a selection of blogs with topics ranging from trucking industry updates to truck road tests. The All That's Trucking blog provides industry news for drivers and fleet operators; and even maintenance advice. The Trailer Talk blog performs roads tests on a variety of trucks, but specializes in light and medium-duty, vocational and hybrids. The On the Road blog  provides expert advice and technical knowledge on equipment and applies real world experience to test drives.
#1: Overdrive Online
Overdrive Online also has a collection of three separate blogs on their website that covers a wide range of freight and trucking topics. The Overdrive Extra blog focuses on a large variety of trucking topics such as new gear releases, financial tips and on the road advice. The Channel 19 blog provides a wide range of owner-operator news and driver opinions. Lastly, the George and Wendy Show blog includes observations from Wendy Parker, who is new to the world of trucking and rides along her owner-operator husband George to report on their journeys. If you have any freight and trucking resources that you find helpful, please feel free to leave a comment below to share.
---

---