One of the many new requirements that has recently been put into place is that the state of Kansas now requires home inspectors to register with the Home Inspectors Registration Board and obtain a fidelity bond in an amount of no less than $10,000.00 for employee dishonesty coverage. An employee dishonesty bond protects against employee theft, and up until recently, this type of bond has not been required by any sort of public entity. Business owners obtained these bonds on their own – and the main reason why individuals purchase these bonds was to increase business and make their clients feel at ease, making business owners more profitable in the long run. 
Image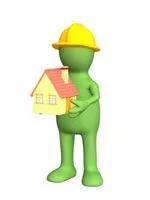 This new Kansas law also requires a separate proposal of proof of financial responsibility, which can be a surety bond in an amount of no less than $10,000.00. Bills of this nature have been discussed in other states, but not all of them have passed. These bills would have required most home inspectors to be licensed and to attain liability insurance in an amount to be decided by regulation, obtain a surety bond, or uphold net assets of $100,000.00.
Like any other business facing a new surety bond requirement, home inspectors may be surprised to find out that suretyship is a form of credit. Therefore, applicants will see a range of different rates depending on their assessed risk. Standard bond rates are usually 1-3% for commercial bonds, while higher risk applicants can expect to see rates in upwards of 15%.
---

---