Starting your own business offers the prospect of achieving financial and personal freedom. If you are planning to start your business venture, the process is not as complicated as you may think. This guide will help you learn all the basic steps towards becoming your own boss.
Image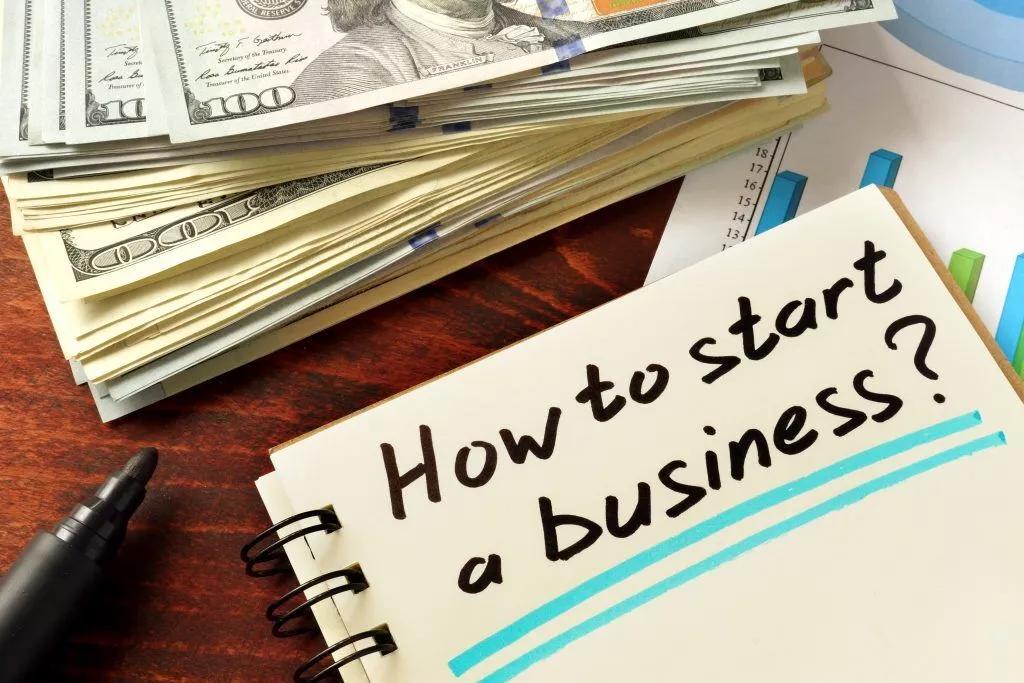 Step 1: Explore the Market
Before creating a business plan and preparing documents, you need to analyze the market and get a clear picture of your chosen industry. You need to examine the target audience's financial capabilities and consumer habits, check bank interest rates, and gather enough data about your competitors.
Step 2: Develop a Business Plan
A business plan is your road map for planning, managing, and attracting investors. Your plan may look different depending on the strategy you choose. You can create a more traditional and detailed plan or a leaner startup plan.
Step 3: Choose a Business Structure
Businesses in the US fall under four main categories depending on the form of the company. They include sole proprietor, partnership, corporation, and Limited Liability Company. Each one of them has its own advantages and disadvantages.
Step 4: Determine the Initial Costs
Determining how much it will cost you to open a business and figure out whether you have enough money is very important. You need to consider office rent, insurance policy, business permits and licenses, legal and accounting services, utilities, buying material and equipment, and so forth.
Step 5: Register Your Business and Get a Tax Number
Now, it's time to register your business. This will turn your company into an official entity. Every state has a website where you can apply. Application fees do not usually exceed $300. You will need to submit necessary information such as location, company name, number and value of shares, and business structure.
Choosing your business name and logo is also very important. The name should be unique and reflect the identity of the brand, the services and products offered, and also take into consideration the state laws where your business is registered. The name of the business is made up of four components that include brand name, trademark, and Doing Business As (DBA). Your business logo will be the main visual symbol that makes your company recognizable and stand out from the competitors. If you plan on having an online presence, it's important that you explore potential website domains that match the name of your choosing. Lastly, your business logo should reflect your business activity or USP, be catchy and simple.
To operate your business legally, you must register and obtain an Employer Identification Number (EIN), which is a unique number given to businesses per state for tax purposes without which it is impossible to operate a business.
Your business requirements, taxes, and exemptions will be determined by the state where your company will be registered. You can visit the chosen state website to get more information. Some of the information you will get includes zoning regulations, exemptions, taxes, and business expenses.
Step 6: Consider the Tax Requirements
As you're probably aware, each state in the US has its own tax laws. All companies operating in the US are subject to both local and federal taxes, which vary by region. Federal taxes include income tax, self-employment tax, employment tax, estimated tax, and excise tax. Additional taxes in some states include sales tax and property tax.
Step 7: Insure Your Business
Insuring your business protects your corporate and personal assets from unexpected costs that can result from accidents, lawsuits, and natural disasters. Insurance premiums vary depending on revenues, business operations, as well as where you are located and what risk management procedures you have in place.
As a business owner, you may be required to purchase basic business insurance by law or by contract, and you can then find other types of insurance to cover different business exposures. As a rule of thumb, it's always best to insure against things that pose a financial risk to your business. They best way to identify those exposure and have peace of mind, is to have an independent insurance agent work with you.
There are five main types of business insurance: general liability insurance, commercial property insurance, product liability insurance, professional liability insurance, and workers compensation insurance. For more information on business insurance and how we can help, visit our sister company's site.
Step 9: Open an Account, Apply for Licenses and Permits
Most businesses need two types of operating licenses: local and state authorities. The state license is needed for activities like alcohol beverages, agriculture, firearms, aviation, fishing, sea transportation, ammunition and explosives, nuclear power, transport and logistics, radio, and television.
To find out if you require a state license, check the official website of the state where your business is registered. Once you obtain permits and licenses, you have the right to operate your business legally within the state. However, if you need to open another branch in another state, you'll be required to go through the same process again.
Many industries also require surety bonds as a requirement for licensure. License and permit bonds (also referred to as a commercial surety bond) are guarantees that protect the public and are required throughout the country based on your industry and location. If you break the rules, claims can be filed which you're responsible to pay.
Another important, and final, step is opening a bank account. This will enable your business to make cashless transactions and take loans. You can open the account after acquiring the state tax number.
To get the best banking services, compare different business accounts and the conditions set to choose the most profitable in terms of transaction costs, fees, rates, and early termination charges. To open a business bank account, you will need to provide your company registration document, tax number, license, and property agreement.
---

---