If you have an entrepreneurial spirit and are looking to start your own business, you know for sure that an auto dealership is a perennial favorite that cannot go out of fashion – simply because of the eternal popularity of motor vehicles. Becoming a car salesman, though, has turned into a more and more challenging task as the rules and regulations have gotten tighter with time. If you are about to start your auto dealership in the State of Florida, you will have to undergo various steps in the licensing procedure and this is not an easy or a cheap process. Hence it is important to be well aware of the general framework and to get acquainted with the procedure in detail so that you can also see how you can save time and resources in the various steps involved.
The basics
First of all, when you decide to launch a business in car sales in Florida, you will have to apply for a licensing permit with the Florida Department of Highway Safety and Motor Vehicles. The basic application form is your starting point in this case. Closely studying this document will provide you with the needed insight into the whole process as all the paperwork and steps are explained and listed.
Obtaining a license in Florida is an intricate process. You will have to choose precisely what type of business you would like to operate because the laws in Florida differentiate between four classes of license. The options are an independent dealer only for used motor vehicles; a franchise dealer for new vehicles that also allows you to sell used ones; a wholesale dealer, which allows you to deal only at wholesale prices with other dealers; and an auctions dealer, which permits you to sell vehicles from other dealers by bidding.
The actual requirements
The requirements for the license are numerous and you will need to be rigorous in meeting them. You are obliged to have a physical office and there are certain rules guiding this space that are set by the DMV. Your dealership location will have to get an approval from them. Garage liability insurance is required too. As for you personally, you will have to provide a certificate as proof that you have attended a dealer training seminar and a complete set of your business documents. All of these steps are inevitable, and the applicable fees are fixed – $300 per approved location, as well as a fee for fingerprinting and processing. You have to renew your license every year and the fee for this is $75.
Saving on your license: the surety bond
One of the remaining requirements for receiving a license is obtaining a surety bond, which can be in the amount of $10,000 or $25,000 depending on the type of dealer you are. This is the step where you can save yourself time and money. Many people stumble upon the concept of bonding only when they start the licensing process, and this often catches them by surprise. A surety bond, unlike insurance for your own business, is a type of protection for your clients and is a legal requirement for starting your auto dealership business. When you get bonded, you do this through a surety bond agency. Since the surety bond is a form of credit given to your business, you pay a bond price that is a percentage of the bond amount.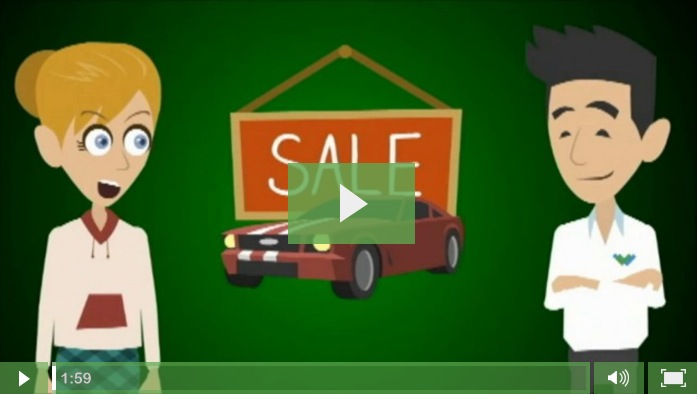 Many surety bond agencies judge the bond price by evaluating many criteria of your personal and business finances and status like personal credit, personal and business financial balance, experience in the field, and so on. This may lead to a higher bond price if one of the factors is not deemed satisfactory. Other surety agencies, though, operate on a larger scale, which allows them to be more lenient in their evaluation and to consider only the personal credit score. This gives you more freedom and means you need only to perfect your credit situation in order to get the lowest possible bond price. If you would like to find out more about the bond, visit the Florida motor vehicle dealer bond page.
Even a lengthy and cumbersome process like bonding your auto dealership business in Florida can be simplified and made less of a financial burden. By obtaining enough information in advance and using a flexible surety bond agency, you are bound to have a smoother start in car sales.